Ochieng' Nelly
Profile: Ochieng' Nelly
Ochieng' Nelly was born Nelson Ochieng Orwa in 1943 in South Nyanza. He began playing the guitar in his teenage years after being taught and inspired by the pioneering Congolese Musician Adolf Banyore.
Ochieng' Nelly got his first guitar in 1961. He travelled widely through Uganda, Congo and other African countries. He was widely exposed to Congolese guitar playing styles. He developed his own unique playing style that was later a big influence to the sound of The Ogara Boys Band, and Benga music in general.
Nelly worked with his Congolese mentor for a while before joining The Ogara Boys Band in 1962. The Ogara Boys Band consisting of founding member John Ogara Odondi and Aketch Oyosi was formed in 1960. Together the trio started and developed a unique sound that got the name Benga, in 1963.
In 1966, Nelly left Ogara Boys Band to pursue his career elsewhere. He briefly collaborated with another Benga legend, George Ramogi.
Ochieng' Nelly has produced several songs such as: Monica Abio, Ombua Akelo, Celestine Juma, Samuel Aketch among others.His story is featured extensively in the Ketebul Music produced documentary: Retracing The Benga Rhythm.
Despite his old age and having a limp he got after a rad accident, Ochieng' Nelly remains a very active musician playing a regular venue three times a week in Nairobi's South B estate. He has also recorded an eleven track CD consisting of some of his old hits and new songs at Ketebul Music Studios. The CD recording also features collaborations with his peer from his Ogara Boys days, Aketch Oyosi.
Through Ochieng' Nelly's music, the legend of Beng of the yester years, still lives on.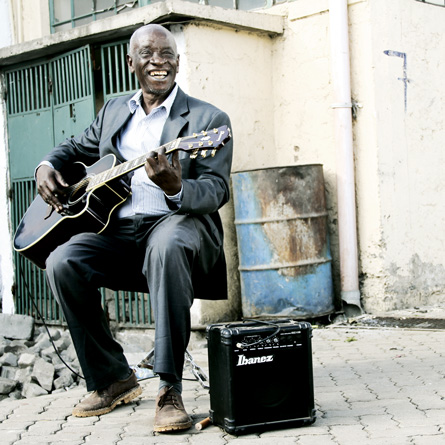 Ketebul Music artist Olith Ratego is once again heading to Germany on the 7th of May for a series of performances with German choreographer Morgan Nardi.

Olith Ratego and Morgan who have already had a series of shows in Germany in 2012 will showcase 3RD, which is choreographed by Morgan, in Cologne, Dusseldorf and Berlin between the dates of May 9th to May 22. They will also perform at the Sommerblut Festival.
Follow Olith on his travels and shows on his facebook page HERE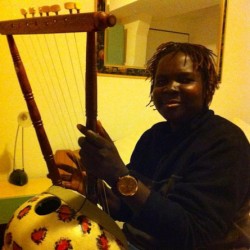 Bi Kidude, The Icon
Ketebul Music would like to extend our heartfelt condolescence to the people of Zanzibar, and to the family and fans of the legendary Bi Kidude, on her passing. Africa and indeed the world has lost one of it's greatest and iconic voices.
She will be missed and remembered always.
To read more on Bi Kidude and her music, CLICK HERE
Featured photo by Swiatoslaw Wojtkowiak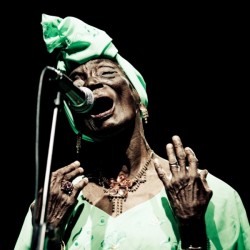 Ketebul Music Studio Reconstruction
After almost ten years that has seen music from all the corners of Kenya and indeed from parts of the world recorded within the four walls of our studio, it was time for us to give the studio a facelift.
From Tuesday the 12th of much, reconstruction of the studio began with the first stage being deconstruction. Everything was stripped down, the acoustic treatment, the partitions for the drum booth, the ceilling and even the electrical wiring.
During the reconstruction phase tha tis due to start on the 19th of March, the walls, ceilling and the floor will be put back otgether and given a better acoustic treatment. Our aim is to improve on the acoustics of the live room, and give it a better live feeling. We are also giving Studio B, which up to now has been a project studio, access to the live room, and also interlinking all the 3 studios including the edit suite.
We believe all these renovations will improve our acoustics in the live room and consequently our Ketebul signature sound.
Stay up to date with the on going work by logging in to our facebook page by clicking HERE