Ochieng' Nelly
Profile: Ochieng' Nelly
Ochieng' Nelly was born Nelson Ochieng Orwa in 1943 in South Nyanza. He began playing the guitar in his teenage years after being taught and inspired by the pioneering Congolese Musician Adolf Banyore.
Ochieng' Nelly got his first guitar in 1961. He travelled widely through Uganda, Congo and other African countries. He was widely exposed to Congolese guitar playing styles. He developed his own unique playing style that was later a big influence to the sound of The Ogara Boys Band, and Benga music in general.
Nelly worked with his Congolese mentor for a while before joining The Ogara Boys Band in 1962. The Ogara Boys Band consisting of founding member John Ogara Odondi and Aketch Oyosi was formed in 1960. Together the trio started and developed a unique sound that got the name Benga, in 1963.
In 1966, Nelly left Ogara Boys Band to pursue his career elsewhere. He briefly collaborated with another Benga legend, George Ramogi.
Ochieng' Nelly has produced several songs such as: Monica Abio, Ombua Akelo, Celestine Juma, Samuel Aketch among others.His story is featured extensively in the Ketebul Music produced documentary: Retracing The Benga Rhythm.
Despite his old age and having a limp he got after a rad accident, Ochieng' Nelly remains a very active musician playing a regular venue three times a week in Nairobi's South B estate. He has also recorded an eleven track CD consisting of some of his old hits and new songs at Ketebul Music Studios. The CD recording also features collaborations with his peer from his Ogara Boys days, Aketch Oyosi.
Through Ochieng' Nelly's music, the legend of Beng of the yester years, still lives on.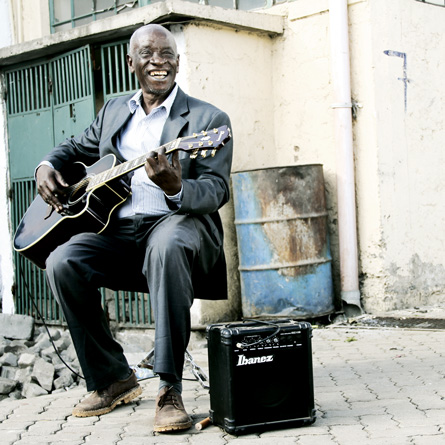 Ketebul Music Speaks To 'MDQ' – Muthoni The Drummer Queen
In our quest to retrace the origins and development of popular music in Kenya over the past fifty years, we have been conducting interviews with individuals who have contributed significantly to the music scene over the years. Events, venues and spaces that offer platforms for this music to reach audiences, play a major role in this development. In this regard, it was only right that we spoke to the songwriter, poet and social entrepreneur 'Muthoni The Drummer Queen,' to get her insight on Blankets & Wine – the  picnic styled music festival that she initiated in November 2008.
We caught up with her at Blinky Bill's studio during one of her recording sessions. MDQ as she is popularly known shared with us among other issues,  the struggles of balancing her own music career with the rigorous demands of putting up the event on a monthly basis.
Blankets & Wine dwelt on multicultural collaborations with a mix of contemporary traditional music to urban genres. The success of the festival led it to be a much sought after venue by international artists from all across the world. The event expanded into Kampala in 2013, seeking to reach a wider East African audience.
With an aim to redefine its objectives, Blankets and Wine has developed to cater for all art lovers with the introduction of visual arts, a writers' stage and a DJ stage among others.
For more on Blankets & Wine and other like events that have helped shape the popular music scene in Kenya, we urge you to stay tuned and watch out for the release of - Benga: Evolution of Kenya's Popular Music!
For more on Blankets & Wine, click HERE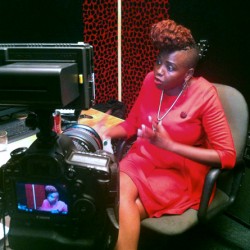 Lydia Dola, born and bred in Nairobi-Kenya, wears a hat of many feathers.  Apart from being the founder of African Tunes of Peace, she is also a poet, actress, and composer.  Her attempt to share the unity that African music brings earned her a nomination at the prestigious Kora All Africa Awards as the most promising female in Africa.
This very talented singer and exceptional guitarist has been in the music industry for ten years and finally wants to record her debut album of 12 songs.  This album will have a splendidly rich array of songs done in Dholuo, English, Swahili, French and Kinubi.
Lydia chose Ketebul Music to produce her work because apart from the wonderful reputation that the label has created for itself in the music industry, she feels it would be an honour to be part of the great work done by the professionals at Ketebul Music.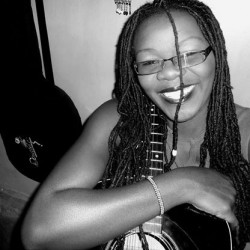 The Retracing Series on KBC Tv: Kikuyu Popular Music
Over the past 3 weeks Ketebul Music in conjunction with KBC TV have been airing our Retracing series of documentaries. These are aired as a 13 part series every Sunday at 5:30pm on KBC channel one.
The Retracing Series is based on research documentaries on the origins and development of different genres and styles of music from Kenya. So far we have documented;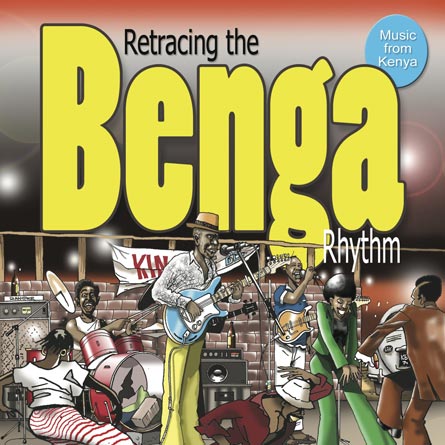 Benga: Retracing The Benga Rhythm, (which was aired over the first 3 weeks)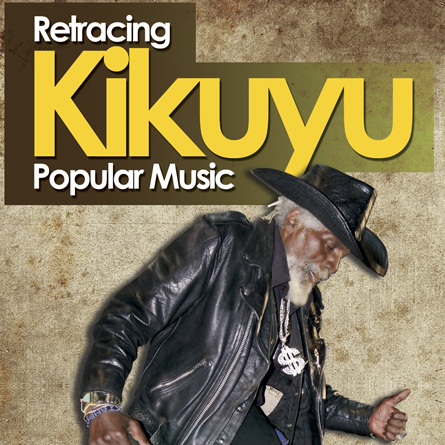 Kikuyu Popular Music: Retracing Kikuyu Popular Music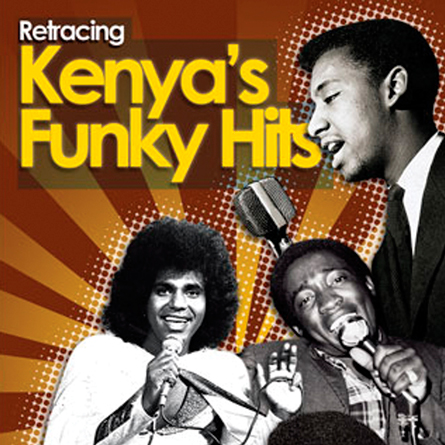 Funk: Retracing Kenya's Funky Hits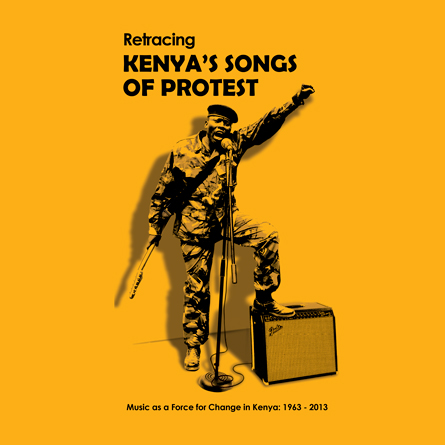 Protest music: Retracing Kenya's Songs of Protest
This coming Sunday, we shift focus from "Retracing the Benga Rhythm," to "Retracing Kikuyu Popular Music."
Stay tuned on Ketebul Music website and social media for updates and extracts from the Kikuyu popular music edition, and be sure to join us this Sunday at 5:30pm on KBC Channel One for the first installment of this edition.
All the editions of the Retracing Series of documentaries are available at Ketebul Music Studios and selected outlets. For inquiries and delivery within CBD call +254 720 561 198
info@ketebulmusic.org