Ochieng' Nelly
Profile: Ochieng' Nelly
Ochieng' Nelly was born Nelson Ochieng Orwa in 1943 in South Nyanza. He began playing the guitar in his teenage years after being taught and inspired by the pioneering Congolese Musician Adolf Banyore.
Ochieng' Nelly got his first guitar in 1961. He travelled widely through Uganda, Congo and other African countries. He was widely exposed to Congolese guitar playing styles. He developed his own unique playing style that was later a big influence to the sound of The Ogara Boys Band, and Benga music in general.
Nelly worked with his Congolese mentor for a while before joining The Ogara Boys Band in 1962. The Ogara Boys Band consisting of founding member John Ogara Odondi and Aketch Oyosi was formed in 1960. Together the trio started and developed a unique sound that got the name Benga, in 1963.
In 1966, Nelly left Ogara Boys Band to pursue his career elsewhere. He briefly collaborated with another Benga legend, George Ramogi.
Ochieng' Nelly has produced several songs such as: Monica Abio, Ombua Akelo, Celestine Juma, Samuel Aketch among others.His story is featured extensively in the Ketebul Music produced documentary: Retracing The Benga Rhythm.
Despite his old age and having a limp he got after a rad accident, Ochieng' Nelly remains a very active musician playing a regular venue three times a week in Nairobi's South B estate. He has also recorded an eleven track CD consisting of some of his old hits and new songs at Ketebul Music Studios. The CD recording also features collaborations with his peer from his Ogara Boys days, Aketch Oyosi.
Through Ochieng' Nelly's music, the legend of Beng of the yester years, still lives on.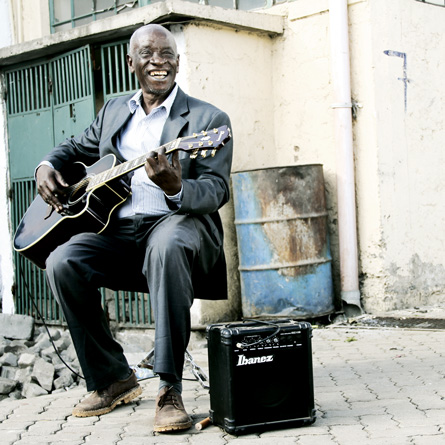 Lydia Dola, born and bred in Nairobi-Kenya, wears a hat of many feathers.  Apart from being the founder of African Tunes of Peace, she is also a poet, actress, and composer.  Her attempt to share the unity that African music brings earned her a nomination at the prestigious Kora All Africa Awards as the most promising female in Africa.
This very talented singer and exceptional guitarist has been in the music industry for ten years and finally wants to record her debut album of 12 songs.  This album will have a splendidly rich array of songs done in Dholuo, English, Swahili, French and Kinubi.
Lydia chose Ketebul Music to produce her work because apart from the wonderful reputation that the label has created for itself in the music industry, she feels it would be an honour to be part of the great work done by the professionals at Ketebul Music.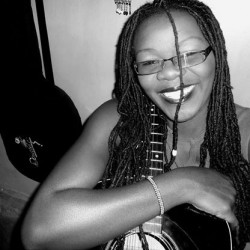 The Retracing Series on KBC Tv: Kikuyu Popular Music
Over the past 3 weeks Ketebul Music in conjunction with KBC TV have been airing our Retracing series of documentaries. These are aired as a 13 part series every Sunday at 5:30pm on KBC channel one.
The Retracing Series is based on research documentaries on the origins and development of different genres and styles of music from Kenya. So far we have documented;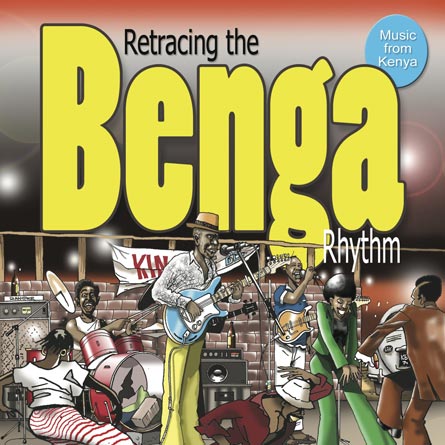 Benga: Retracing The Benga Rhythm, (which was aired over the first 3 weeks)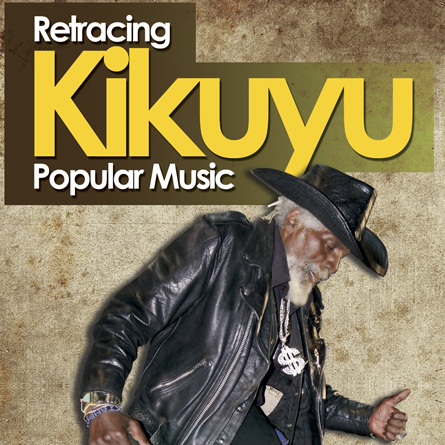 Kikuyu Popular Music: Retracing Kikuyu Popular Music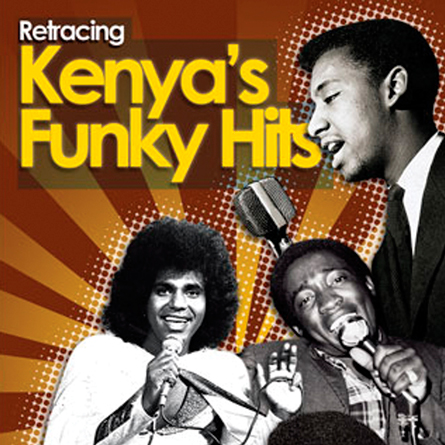 Funk: Retracing Kenya's Funky Hits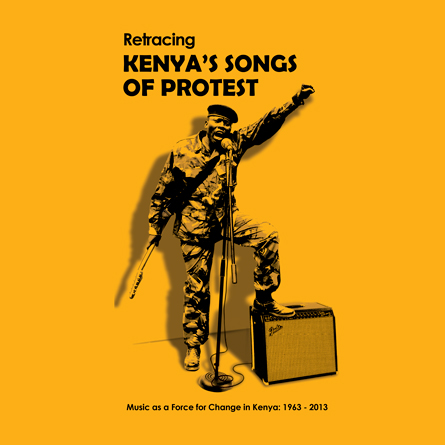 Protest music: Retracing Kenya's Songs of Protest
This coming Sunday, we shift focus from "Retracing the Benga Rhythm," to "Retracing Kikuyu Popular Music."
Stay tuned on Ketebul Music website and social media for updates and extracts from the Kikuyu popular music edition, and be sure to join us this Sunday at 5:30pm on KBC Channel One for the first installment of this edition.
All the editions of the Retracing Series of documentaries are available at Ketebul Music Studios and selected outlets. For inquiries and delivery within CBD call +254 720 561 198
info@ketebulmusic.org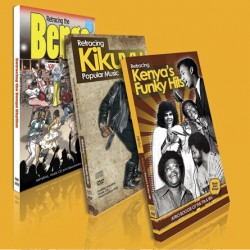 Ochieng' Nelly: The Passing of A Legend
We at Ketebul Music, on behalf of the Kenyan music fraternity and all lovers of benga music regret to announce the sudden passing of veteran musician Ochieng' Nelly Orwa.
Ochieng' died on Wednesday 30th April at Kenyatta National Hospital where he had been rushed by family and friends.
Ochieng' was one of the two surviving members of the original Ogara Boys Band of the 60s which was led by John Ogara Kaisa. This trio, which also included Akech Oyosi Jabuya, are credited as being the pioneers of the old school benga sound.
His passing is especially regrettable coming at this time when we were in the middle of preparations for the upcoming Smithsonian Folklife Festival to be held in Washington DC in June, where Ochieng' was scheduled to perform.
Ochieng' Nelly was not just a veteran but an important influence to the younger crop of musicians who wanted to master the art of playing benga music. Shiphton Winyo, Akuku Danger and Eddie Grey are some of the younger generation of musicians who have benefited from Ochieng's influence and mentor ship.
One of his recent projects was a collaboration with the rap duo of MC Matre from the US and Paleface from Finland on a studio recording which they were set to release. The joke at the studio was that he should start donning bling bling and practicing walking with a rapper's swagger. We obviously didn't know he wouldn't live to see the project come to fruition.
After a chequered musical career that span five decades, Ochieng' was making a successful comeback to the live music scene and festival circuit. He had secured 14 confirmed bookings to tour Germany, Holland, Belgium and France in 2015, a tour that now has to be cancelled. The French tour follows a series of recordings he did with Radio France International last year. Ochieng' had also been booked to perform at the closing of the DOADOA music market which will be taking place in Jinja Uganda in May 2014.
He was also keen on re-recording and introducing to the younger generation popular old music from the 1950s by such greats like Olima Anditi and Lango Obiero.
The passing of Ochieng' Nelly should remind us of the importance of researching and documenting Kenya's rich and diverse cultural history in order to assist the youth in developing a sound that truly reflects and captures Kenya's identity.
Our condolences go to the members of his family.