Bismillahi Gargar Changes Name to Gargar
Due to some concerns that have been raised by various people on the usage of the name Bismillahi Gargar by the Somali women quartet promoted and produced by Ketebul Music, and in being sensitive to cultural and religious views, the group shall henceforth be known simply as Gargar.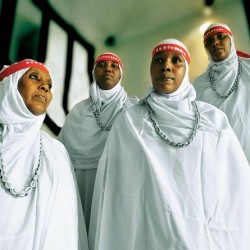 Our New Website
Welcome to the new Ketebul Website.
It has been developed by Nebulo Strata as part of the collaboration between Ketebul and Abubilla Music.
Have a look around and enjoy!