Bado
Profile: Bado
Hailing from the coastal town of Watamu in Malindi, Bado was born Mohamed Said Ngana.
Although he started singing publicly in 1994 while studying in Mombasa, Bado had been exposed to music his whole life. He comes from a musical family that has been singing and performing Mijikenda dance and music for generations. He is the son of the legendary mwanzele singer and composer, Mzee Nyere wa Konde.
Listening to Bado, one can't help but notice the unique coastal harmonies and melodies that have clearly influenced his voice and style of singing. Growing up, he was inspired by his father's Mwanzele style as well as by Mzee Maulid Juma's Taarab, and Juma Bhalo's Chakacha.
Bado has so far graced the stages of shows in Nairobi including Thursday Night Live @ Choices and The GoDown Gig. In 2014, he was part of a contingent of 45 Kenyan musicians who traveled to Washington DC, USA, where they represented Kenya at the Smithsonian Folklife Festival.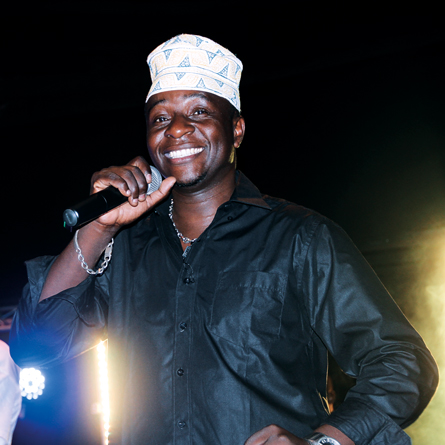 Sauti za Busara 2019 Call for Artist Application
The 16th Sauti za Busara, one of Africa's top music festivals, is scheduled to take place in Stone Town, Zanzibar during 7 – 10 February 2019.
Sauti za Busara showcases diverse, original and live music from across the African Continent and diaspora. Artists representing music from the Arab World and Indian Ocean are also welcomed to apply
The Call for Artists is open only until 31st July 2018. Follow the link below for application details: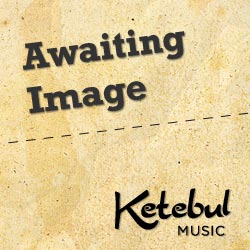 Shades of Benga: The Story of Popular Music in Kenya
We recently released our long awaited publication, Shades of Benga: The Story of Popular Music in Kenya 1946 -2016. The 652 page book was launched at an event preceded by a photo exhibition, of pictures extracted from the book, at the Alliance Française de Nairobi on 12 July 2017.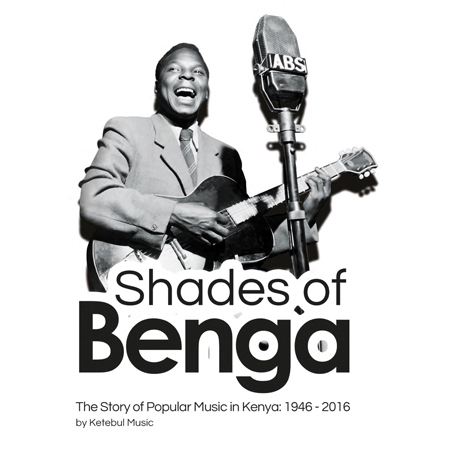 This was followed by a presentation by the books principal authors, Ketebul Music Founding Director Tabu Osusa and Bill Odidi. They discussed the concept behind the book and gave an overview on topics covered in the 14 chapter publication.
The launch culminated with performances by some of the pioneering musicians whose profiles can be found in the book: John Nzenze & Peter Akwabi, and Ochestre Les Mangelepa.
Shades of Benga: The Story of Popular Music in Kenya delves into the foundations of modern Kenyan music, examining external influences from the English waltz to Afro Cuban Rumba and how they helped mould new music styles across Africa. Rumba was brought to Eastern Africa via the itinerant Congolese musicians Edouard Masengo and Jean Bosco Mwenda who's intricate guitar-picking styles largely shaped the present Kenyan sound, with the Benga playing a dominant role.
Currently, you can get advance copies from Ketebul Music Studios or place your order.
#shadesofbenga
#legendarykenyans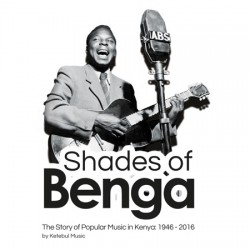 THE CALL FOR APPLICATIONS FOR VISA FOR MUSIC 2017 IS NOW OPEN!
The call for applications for the 4th edition of Visa For Music is now open! This year, the professional music market for African and Middle-Eastern music will be held 22-25 November 2017 in Rabat, Morocco.
Artists and bands have the possibility to apply to have the chance of being selected and perform in front of thousands of music professionals who come to the Kingdom's capital to discover the talents of our territories. Everyone can apply including those who applied for previous editions and were not selected. The call for applications for the showcase program is open until April 15, 2017.
After the call for application has closed, 30 artists or bands will be selected by a qualified jury of music industry professionals who represent different musical aesthetics and the concerned regions (West Africa, East Africa, Portuguese-speaking Africa, North Africa, Middle East). To ensure diversity in the selection of the artists programmed for Visa For Music, jurors come from diverse horizons.
Information available at www.visaformusic.com