Bado
Profile: Bado
Hailing from the coastal town of Watamu in Malindi, Bado was born Mohamed Said Ngana.
Although he started singing publicly in 1994 while studying in Mombasa, Bado had been exposed to music his whole life. He comes from a musical family that has been singing and performing Mijikenda dance and music for generations. He is the son of the legendary mwanzele singer and composer, Mzee Nyere wa Konde.
Listening to Bado, one can't help but notice the unique coastal harmonies and melodies that have clearly influenced his voice and style of singing. Growing up, he was inspired by his father's Mwanzele style as well as by Mzee Maulid Juma's Taarab, and Juma Bhalo's Chakacha.
Bado has so far graced the stages of shows in Nairobi including Thursday Night Live @ Choices and The GoDown Gig. In 2014, he was part of a contingent of 45 Kenyan musicians who traveled to Washington DC, USA, where they represented Kenya at the Smithsonian Folklife Festival.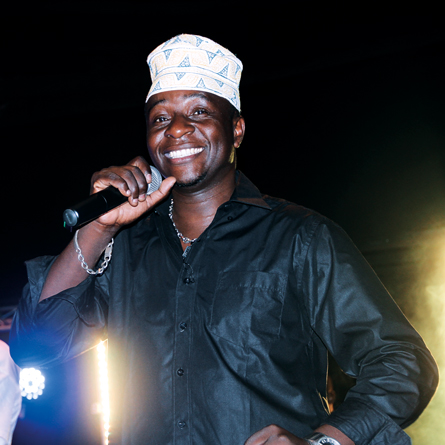 Tabu Osusa: The Making of an International Music Champion
By Isaac Otidi Amuke
Osusa and I are sitting at La Belle Époque, the ground floor café at Nairobi's Alliance Francaise on Monrovia Street. Soon, our conversation becomes untenable when music from Straight Line Connection, a Nairobi indie rock/metal band gets too loud. Osusa, an avid French speaker and board member at Nairobi's Alliance Francaise, informs me that the performance is part of ShowCase Wednesday, a monthly shindig where artists experiment with an eye on building audiences. That's how Osusa and I, once again, make for the relatively quieter Sippers pub in Hurlingham, a hideaway we both frequent to listen to Congolese Rhumba, a musical shrine of sorts which Osusa has since christened The Church.
READ THE FULL INTERVIEW HERE: https://thelagosreview.ng/tabu-osusa-the-making-of-an-international-music-champion-isaac-otidi-amuke/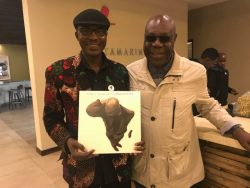 Shades of Benga Online – Episode 2: The Congo Connection & Nairobi Social Halls
We're back again this Wednesday 23 September @ 8:00PM EAT (+3GMT) with #shadesofbenga online episode 2. We travel back in time and see how a couple of Congolese guitarists influenced Kenyan popular music in the 1950s. Join us on our YouTube channel KETEBULMUSIC and Facebook page ketebulmusic to watch this episode. CLICK HERE to schedule and to view the episode.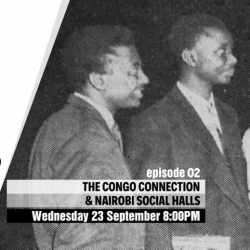 Tribute To The Late Achieng' Abura