Bado
Profile: Bado
Hailing from the coastal town of Watamu in Malindi, Bado was born Mohamed Said Ngana.
Although he started singing publicly in 1994 while studying in Mombasa, Bado had been exposed to music his whole life. He comes from a musical family that has been singing and performing Mijikenda dance and music for generations. He is the son of the legendary mwanzele singer and composer, Mzee Nyere wa Konde.
Listening to Bado, one can't help but notice the unique coastal harmonies and melodies that have clearly influenced his voice and style of singing. Growing up, he was inspired by his father's Mwanzele style as well as by Mzee Maulid Juma's Taarab, and Juma Bhalo's Chakacha.
Bado has so far graced the stages of shows in Nairobi including Thursday Night Live @ Choices and The GoDown Gig. In 2014, he was part of a contingent of 45 Kenyan musicians who traveled to Washington DC, USA, where they represented Kenya at the Smithsonian Folklife Festival.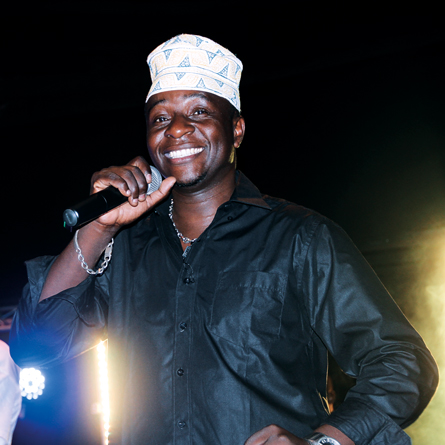 Ketebul Music: Statement on CNN's Inside Africa program
---
---
During the first week of January 2019, the Inside Africa program by CNN featured two Kenyan musicians: Olith Ratego and Ogoya Nengo. Although the program was captivating, it fell far short of the mark of excellence required for journalistic research.
According to the program, the two artistes were discovered in their respective villages and their genres of music (Dodo and Ohangla) introduced to the world for the first time by Kenyan DJ Suraj and South African producer Emile Hoogenhout.
The facts in the program were blatantly incorrect, as both artistes have been recording and are contracted to Ketebul Music since 2004; hence they are not the village- trapped musicians they were purported to be. Olith and Ogoya are among the most traveled artistes in Kenya through musical tours arranged by Ketebul Music, Jojo Records and Planet Rock (Berlin, Germany).
The year 2005 saw Ogoya initial international exposure when she was introduced by Ketebul Music to Opiyo Okach, a Kenyan mime dancer based in Montpellier (France). The two paired up that same year and extensively toured continental Europe, South Africa and Brazil.
Furthermore, viewers of the program were made to believe that the two musicians were being introduced to electronic music for the first time by the two DJs. That impression was false since both Olith and Ogoya have previously recorded experimental electro-dance music with Ketebul Music back in 2004, under music producer Gabriel Omondi.
It is therefore imperative that Suraj and Emile should conduct due diligence as to who the holders of the copyright are, before sampling their musical works. Ogoya and Olith have also worked with German musicians Stefan Schneider and Sven Kacirek on a project titled; The Kenya Sessions, released on Pingipung label on 7 July 2011.
This musical endeavor featured in The New York Times edition of 22 March 2011 on the subject: Next generation of partnerships between Western labels and African artists.
Presently, Olith and Sven are working on an electronic album, Odd Okoddo, to be released later this year; not to mention his recording with No-Nation, an independent record label based in the UK.
In 2009, 'Matatu' by Ogoya, produced by Ketebul Music was featured on the French label Marabi Africa vol. 2, and another of her songs 'S.M. Otieno' was part of a compilation put together by the Norwegian label Kirkelig Kulturverksted.
The producers of Inside Africa gullibly took it that the talking head on the program was an authority in the musical genres of the Luo people of Western Kenya. The illusion created is highly disingenuous because Mwalimu Greg Tendwa, although a music enthusiast and DJ is not an expert on traditional music of that region.
CNN was further duped its viewers into believing that they were making news by being the first to record in Ogoya's homestead. To the contrary, Ketebul Music and its partners Abubilla Music Foundation, through the Singing Wells program, visited the village on 28 November 2011 and recorded Olith and Ogoya with their percussionist Oloo Maombo, at the very same location.
Olith and Ogoya admitted that they were not fully aware of what they were being interviewed for and, as neither is fluent in English, there was obviously a communication breakdown given that their management team at Ketebul Music were kept in the dark.
Ketebul Music appreciates efforts by CNN and would like to encourage other international media platforms who are interested in supporting and promoting all forms of Kenyan music to do so.
However, credibility is the hallmark of journalism. Therefore, a respected network such as CNN ought to have consulted an ethno-musicologist with the requisite knowledge of the landscape of Kenya's diverse music traditions before broadcasting that episode of Inside Africa.
Tabu Osusa
Founding Executive Director, Ketebul Music
---
---
Below is an abridged list of European festivals and concerts at which Olith and Ogoya have performed: 
2007
2015
Hamburgsund, Clandestino Botnik Festival (Sweden)
Nasaker Urkult (Sweden)
Bruxelles Recyclart (Belgium)
Wuppertal Café Simonz (Germany)
Hamburg Stubnitz (Germany)
Berlin Sommerloft (Germany)
Praha Palac Akropolis (Czech Republic)
Katowice Off Festival (Poland)
2016
Eberswalde Jazz (Germany)
Wuppertal Sommerloch (Germany)
Eupen Junglingshaus (Germany)
Brussel Ancienne Belgique (Germany)
Dusseldort Kit Café (Germany)
Koln Stadtgarten (Germany)
Utrecht Moira (Netherlands)
Weikersheim Club W71 (Germany)
Leipzig Fruhauf (Germany)
Berlin Kiezsalon (Germany)
Glass Glad Café (UK)
Bradford Delius Arts and Culture Centre (UK)
London Café OTO (UK)
Hamburg New Hamburg Festival (Germany)
Hamburgsund Clandestino Botnik Festival (Sweden)
Nasaker Urkult (Sweden)
Bruxelles Recyclart (Germany)
Hamburg Stubnitz (Germany)
Berlin Sommerloft (Germany)
2017
Berlin Luftus Hall (Germany)
Dusseldorf Carhartt WIP Stage (Germany)
Lisboa Jardim da Bibiotecandos Coruscheus (Portugal)
Coimbra Salao (Brazil)
---

Ogoya Nengo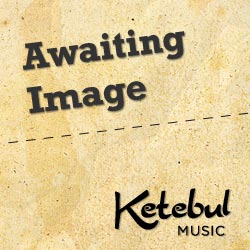 Sauti za Busara 2019 Call for Artist Application
The 16th Sauti za Busara, one of Africa's top music festivals, is scheduled to take place in Stone Town, Zanzibar during 7 – 10 February 2019.
Sauti za Busara showcases diverse, original and live music from across the African Continent and diaspora. Artists representing music from the Arab World and Indian Ocean are also welcomed to apply
The Call for Artists is open only until 31st July 2018. Follow the link below for application details: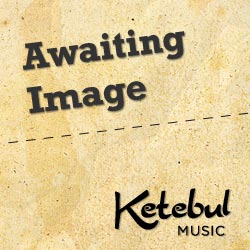 Shades of Benga: The Story of Popular Music in Kenya
We recently released our long awaited publication, Shades of Benga: The Story of Popular Music in Kenya 1946 -2016. The 652 page book was launched at an event preceded by a photo exhibition, of pictures extracted from the book, at the Alliance Française de Nairobi on 12 July 2017.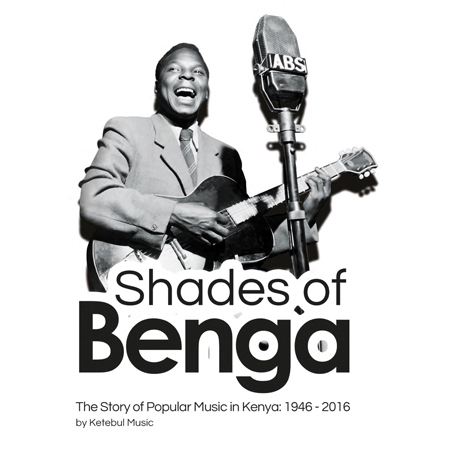 This was followed by a presentation by the books principal authors, Ketebul Music Founding Director Tabu Osusa and Bill Odidi. They discussed the concept behind the book and gave an overview on topics covered in the 14 chapter publication.
The launch culminated with performances by some of the pioneering musicians whose profiles can be found in the book: John Nzenze & Peter Akwabi, and Ochestre Les Mangelepa.
Shades of Benga: The Story of Popular Music in Kenya delves into the foundations of modern Kenyan music, examining external influences from the English waltz to Afro Cuban Rumba and how they helped mould new music styles across Africa. Rumba was brought to Eastern Africa via the itinerant Congolese musicians Edouard Masengo and Jean Bosco Mwenda who's intricate guitar-picking styles largely shaped the present Kenyan sound, with the Benga playing a dominant role.
Currently, you can get advance copies from Ketebul Music Studios or place your order.
#shadesofbenga
#legendarykenyans