Makadem
Profile: Makadem
Makadem, also known as the Ohanglaman is a talented musician and vibrant performing artiste from Kenya. His stage presence, charismatic persona and powerful vocal delivery, has had him likened to the legendary King of Afro Beat, Fela Kuti.
Makadem honed his performance skills by entertaining guests at the beach hotels of Mombasa, his hometown at the Kenyan coast.
By 1999, he had become a full-fledged performing artiste and went on to record and release a reggae dancehall single titled 'Mr. Lololova.'
Years later, Makdem caught the attention of veteran afro fusion producer, Tabu Osusa. This collaboration saw Makadem successfully transform his style of music from dancehall to a fusion of Benga and Ohangla. He went on to record his debut CD titled 'Ohanglaman' with Tabu Osusa, which was released under Ketebul Music in 2007.
Makadem has toured extensively in Africa and Europe, performing in regional festivals like Sauti za Busara (Zanzibar), Bayimba (Uganda) and Fest'Horn (Djibouti). He has shared the stage with top international artists such as Gregory Isaacs, Mighty Culture, Glen Washington, Baba Maal, Mahotella Queens and Lokua Kanza.
Makadem received international limelight when he released a song titled 'Obama Be Thy Name' in support of current American President Barrack Obama, during his campaign bid in 2008. The video of the song attracted both negative and positive feedback on YouTube, and was featured by CNN during the same campaign period.
Makadem has remained one of the busiest Kenyan artists to date with regular tours of Europe organized by One World. Some of the highlights of his career include opening for Seun Kuti in Copenhagen, Denmark in October of 2011 and performing at the opening of the Cannes Film Festival in France in May of 2012.
Apart from touring, Makadem also took some time off in March of 2012 after being selected and invited by the Institut Francais for a 3 month music residency at the Cite International des Arts in Paris France. During the residency, Makadem worked on improving his Kalimba playing skills as an understudy to Angolan Kalimba maestro, Lolendo Mvulu and also spent some time working on his guitar technique with the legendary Syrian Mbenza.
In 2014, Makadem has been part of the touring trio of himself on guitar, nyatiti and vocals, bass player Isaac Gem and contemporary dancer Fernando Anuonga, presenting a show titled 'Romo.' He was also a headline act at the Smithsonian Folklife Festival held in Washington DC in June and July of the same year.
Selected Career Highlights
The Rift Valley Festival, Naivasha Kenya, September 2014
The Smithsonian Folklife Festival, Washington DC USA
June 25 to July 6, 2014
The Kennedy Centre Millenium Stage, Washington DC USA
July 3, 2014
Africa Underground, National Museum of African Art
Washington DC USA. June 28, 2014
Ellis Island, NYC USA. June 21 & 22, 2014
Opening for Bassekou Kouyate, Arhus Denmark 2013
African Experience: Tour of Denmark with Blick Bassy, Sekou Kouyate, Bacissoko & Herve Samb, Copenhagen,
Aarhus, Aalborg 2013
Festival Ollin Kan, Iztapalapa Mexico City, 2012
Cannes Film Festival, France 2012
Visa Pour La Creation Artistic Residency Programme

Cite des Art, Paris France, March to May 2012

Festival Nsangu Ndji Ndji, Brazaville Congo, 2012
Sunfest, London Ontario Canada, 2011
Nuits d'Afrique (Club Balatou), Montreal Canada, 2011
Opening for Seun Kuti, Copenhagen Denmark 2011
Kikwetu Festival, Nairobi Kenya, December 2010
Gatwich Festival, Nairobi Kenya, November 2010
Bayimba International Festival of Culture & Arts, Kampala Uganda, September, 2010
Sauti za Busara, Zanzibar February 2007 & 2010
Kikwetu Festival, Naivasha Kenya, December 2009
Festival Timitar, Agadir Morroco, July 2009
Sawa Sawa Festival, Nairobi Kenya, 2008 & 2009
Fest Horn, Djibouti 2004 & 2007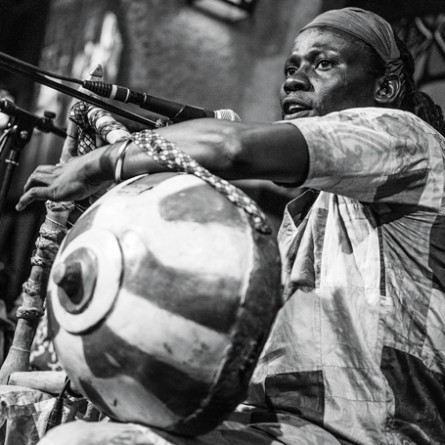 Player
Gallery
Ketebul Music at Utam Festival
Ketebul Music artists Olith Ratego and Makadem performed at the premiere edition of Utam Festival last weekend, 29th of November 2015.  UTAM FESTIVAL is a Kenyan Annual Multi-Cultural Music Festival that gives a platform for global cultural integration using art. The aim of the festival is to showcase, expose and share East African arts and culture to the world.
The event kicked off at 2.30 pm with a brilliant performance by Olith Ratego, who wowed the crowd with his singing skills. Olith played his signature home-made instrument known as the 'kodo'. He told melodic stories in his music and invited the crowd to journey with him into his musical world.
Makadem, also known as Mganga Mkuu, with his charismatic persona and powerful vocal delivery as always had the crowd on their feet. He not only sang to his audience but fully engaged with them throughout his performance.
Several other artists from East Africa such as Ricky Na Marafiki, Wangechi, Sarakasi Dancers, Teto Tutuma, Tetu Shani, Giovanni Kiyingi from Uganda, Swahili Ally from Tanzania, and Ugandan Saxophonist Brian Mugenyi among others were also present and showcased their best.
From poetry to music to dance… The festival was a blissful blend of art.
The little ones were not left behind…
The festival offered a cocktail of music, diverse cultures and a beautiful coexistence between different people brought together by their mutual love for music. As the famous Youssou N'Dour once said, "Music is a language"
Photo credits: Quaint Photography.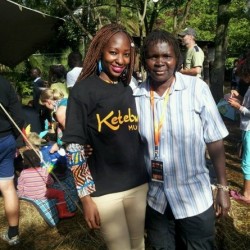 Ketebul Music Partners with Music In Africa in a Promotional Video
Music In Africa is an information and exchange web portal dedicated to the African music sector. The portal responds to the need for reliable information and networking between music professionals in Africa. It also aims to contribute towards improved collaboration among artistes on an international level, as well as to enhance awareness of African music scenes.
In an effort to adequately meet the needs of artistes in East Africa,  Music In Africa has teamed up with Ketebul Music to create  a video documentation  on their challenges and needs.  The focus will be on highlighting the various areas that the Music In Africa portal has and how it can benefit musicians and professionals working in the music sector.
This is the second video following a similar one that Music In Africa created for the West African region. https://www.youtube.com/watch?v=wdJC4gJGu3U
The Ketebul Music crew has been on the road from Nairobi to Dar es Salaam to Kampala, interviewing artistes and professionals in the East African music industry for the promotional video.  The targeted artistes include Joel Sebunjo, Legend P, Akello and Giovanni Kiyingi from Uganda, Leo Mkanyia and Ben Paul from Tanzania and Makadem, Kidum, Avril and Habida from Kenya.
Joel Sebunjo is one of Uganda's best young folk/world music artistes. He is celebrated all over East Africa for his talent. He has also traveled globally and performed alongside legendary artistes like Yossou N'dour, Salif Keita, Miriam Makeba, Oliver Mtukudzi and many more.
Stay tuned for updates from Ketebul Music and Music In Africa on the future of African Music!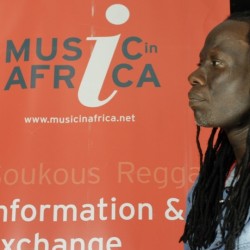 The Spotlight On Kenyan Music 10th Year Anniversary Celebrations
The Spotlight on Kenyan Music Programme marked its 10 year anniversary with a colourful concert held at the Kenyatta International Convention Centre in Nairobi Kenya, last weekend on the 19th and 20th of September 2015. The concert coincided with the Total Motor show, which is a major motor show event in East and Central Africa.
Spotlight on Kenyan Music is a cultural music programme initiated by the Alliance Française in 2005 in partnership with Ketebul Music, with the support of the Embassy of France in Kenya, Total Kenya Ltd, and the Department of Culture.
The concert featured spotlight selected Spotlight artistes such as Lelele Afrika, Juma Tutu, Makadem, Mzee Mwatela and Gargar among others.
On Saturday afternoon the show kicked off with a great performance by Walter Koga, a nyatiti player from Nyakach, Nyanza. He was followed by Mutinda, who is part of the first crop of the spotlight on Kenyan music volume 1, with his song 'Matopeni.' His song 'Simama' also saw him win the International Song Writing Competition.
Next on line was Mzee Mwatela, a renowned percussionist hailing from the coastal town of Malindi. He is featured in the Spotlight On Kenyan Music volume 6 compilation.
The audience was amazed by the mellow voice of Winyo who, though not a Spotlight artiste but a good friend of Alliance Française. Winyo was twice  nominated for the Radio Funds International Discoveries Award and is a beneficiary of the Institut Français.
Makadem, also known as the Ohanglaman or Mganga Mkuu (the great healer) wrapped it all up with a high energy performance which had the crowd on their feet and left them yearning for more. His song 'Nyar Nairobi' is featured in the 1st volume of the Spotlight On Kenyan Music compilation.
As a continuation to the celebrations, on Sunday, Mohammed Guyo from Marsabit opened the stage in style with Lelele Africa stepping in after him. Mohamed Guyo is featured in the Spotlight on Kenyan Music volume 5 compilation, which focused on music from Northern Kenya. Lelele Africa is a band made up of veteran Taarab musicians and are one of the few remaining groups that still play the  old style taarab music. They were featured in the volume 6 compilation.
Next on stage was Chepchumba from the Rift valley, featured in the volume 3 compilation. She was then followed by Juma Tutu, a Swahili jazz  musician whose song titled 'Sukari' was featured in the volume 1 compilation, going on to become became a runaway hit in Kenya.
The performances went on with Ontiri Bikundo from Kisii, whose song titled 'Speed Governor,' a call for responsible sexual behaviour, appears on  the Spotlight On Kenyan Music volume 2 compilation.
Gargar, a group  made up of Kenyan women of Somali origin from Garissa, North Eastern Kenya, were next on stage after Ontiri Bikundo. They are one of the major success stories from the Spotlight On Kenyan Music programme, having travelled to perform and showcase in numerous countries internationally. They are the only group that has been featured in two Spotlight On Kenyan Music compilations, the first being volume 4 with their song 'Aids Wadila' and the second 'Shicir' in the volume 5 compilation.
Sarabi are not Spotlight on Kenyan music artistes but in an effort to support young Kenyan talent, they too were invited to perform. They will be performing on Friday, 24th of September 2015, at the Alliance Française gardens in a show that seeks to raise funds for their upcoming trip to Budapest where they will showcase at WOMEX.
The event was also used to launch Spotlight On Kenyan Music Videos that had been shot and produced by Ketebul Music over a four month period, between May and August 2015.