Makadem
Profile: Makadem
Makadem also known as the Ohanglaman is of one Kenya's most talented and promising performing artist. His command on stage, charisma and powerful vocal delivery, spiced with satire has made many describe him as Kenya's own Fela Kuti. He has successfully fused different genres of music from Kenya, Africa and the world with his native Luo Benga music.
After completing his high school education, Makadem became a tour guide based in his hometown of Mombasa. He later began entertaining guests at the beach hotels along the Kenyan Coast by playing his guitar and singing cover songs, to supplement his tour guide income.
By 1999, he had become a fully fledged musician and performing artist, and went on to record and release a reggae dancehall single titled 'Mr. Lololova'.
Years later, Makdem met and started collaborating with veteran afro fusion producer, Tabu Osusa. This collaboration saw Makadem successfully transform his style of music from raga to a Benga and Ohangla based style that he refers to as 'Anglo-Ohangla'. Anglo Ohangla is a fusion of Ohangla (traditional Luo music based on Luo drums), Nyatiti (Luo music based on a Luo lyre), and Dodo (traditional Luo music singing style – Luo is a tribe from western Kenya, Lake Victoria region) styles of music mixed with other modern African beats with heavily accented Luo-English Vocals. Makadem went on to record his debut album titled 'Ohanglaman' under Tabu Osusa's keen guidance, which was released under Ketebul Music in 2007.

Makadem uses his humorous and witty lyrics to address deep socio-economic struggles in modern day Kenya. He has toured in Morocco and Europe and performed in regional festivals including Sauti za Busara (Zanzibar), Bayimba (Uganda) and Fest'Horn (Djibouti). He has shared the stage with top international artists including, Gregory isaacs, mighty Culture, Glen Washington, Baaba Maal, Mahotella Queens and Lokua Kanza to mention but a few.
Makadem was also in the international limelight when he released a song titled 'Obama Be Thy Name' in support of current American president Barrack Obama, during his campaign bid in 2008. The video on you tube generated quite a stir with both negative and positive feedback.
Makadem has remained one of the busiest Kenyan artists to date with regular tours of Europe organized by One World. Some of the highlights of his career include opening for Seun Kuti in Copenhagen, Denmark in October of 2011 and performing at the opening of the Cannes Film Festival in Cannes, France in May of 2012.
Apart from touring, Makadem also took some time of in March of 2012 after being selected and invited by the Institut Francais for a 3 month music residency at the Cite International des Arts in Paris France. During the residency, Makadem worked on improving his Kalimba playing skills as an understudy of Angolan Kalimba maestro, Lolendo Mvulu and also his guitar playing under the tutorledge of the legendary Syrian Mbenza.
Other selected career highlights of Makadem are as listed below:
September 2012 – Kilifi Festival, Kilifi Kenya
July 2012 – The GoDown Gig, Nairobi Kenya
June 2012 – Sawa Sawa Festival, Nairobi Kenya
May 2012 – Cannes Film Festival, Cannes France
May 2012 – Festival Internacional Ollin Kan, Mexico City Mexico
March – May 2012 – Visa Pour La Creation (Music residency), Cite International des Arts, Paris France
Feb 2012 – Thursday Night Live, Nairobi Kenya
October 2011 – Openning act for Seun Kuti & Egypt 80, Copenhagen Denmark
September 2011 – The Rift Valley Festival, Naivasha Kenya
August 2011 – Kisumu Peace Festival, Kisumu Kenya
July 2011 – African Culture Festival, Malmo Sweden
July 2011 – Copenhagen Jazz Festival, Copenhagen Denmark
July 2011 – Nuit d'Afrique Festival, Montreal Canada
July 2011 – Sunfest, Ontario Canada
June 2011 – Pointe Noir Festival Pointe Noir Congo Brazzaville
February – March 2011 – One World Scandinavian Tour, Denmark & Sweden
December 2010 – Gatwich Festival, Nairobi Kenya
December 2010 – Kikwetu Festival, Nairobi Kenya
September 2010 – Blankets & Wine, Nairobi Kenya
October – November 2010 – One World Tour, Denmark
February 2010 – Sauti Za Busara Festival, Stonetown Zanzibar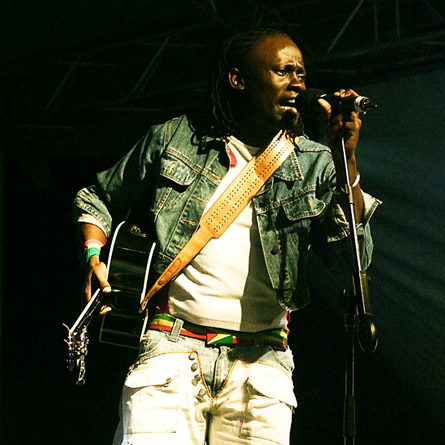 Player
Gallery
Retracing Kenya's Songs of Protest, Preview & Prelaunch Concert
Ketebul Music releases its most recent compilation in the popular 'Retracing series.'

This latest compilation '
Retracing Kenya's Songs of Protest
(1963-2013)' chronicles the contribution of generations of Kenyan musicians in the movement for social and political reform.
It celebrates 'protest' music and those who make it: music that plays an important role in highlighting injustices and the visionaries whose creative spirit and sacrifice makes social change possible.
The project is supported by the Ford Foundation Office For Eastern Africa.
In conjunction with the Alliance Française, Ketebul Music will air a preview of the documentary contained in this multimedia package, which also comes with a narrative booklet and an audio CD compilation of recent protest music, at the Alliance Francaise de Nairobi gardens.
This will be followed by a concert featuring performances by Just A Band, Sarabi, Juliani, Eric Wainaina and Ohanglaman Makadem.

This event will be hosted by John Sibi-Okumu.
Entry is absolutely FREE!
The multimedia package will be on sale at a one time special collectors introductory price of KES 1,000/= ONLY! After that, prices revert to the usual KES 3,000/= price of the Retracing Series collection.
Unsung Heroes Photo Exhibition
In the weeks preceding the launch of this multimedia package, Ketebul Music will hold a photographic exhibition at the Alliance Francaise de Nairobi lobby.
The pictures in this exhibition are a culmination of research and archiving carried out by Ketebul Music over a period of seven years as part of the Retracing Kenyan Music series.This photo exhibition, produced with the support of the Kenya Music Week, pays tribute to musicians who have shaped the various genres of music in Kenya, and influenced our social psyche over the past five decades.

The "50 Years of Kenyan Music" photo exhibition made its debut at the 10th Annual KENYA MUSIC WEEK which took place at the Sarit Centre Expo Hall from; Thursday 12th to Sunday 15th December 2013 as part of Kenya @ 50 Celebrations, and plans to tour the Country for the next 12 months.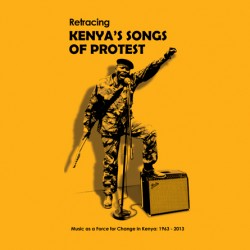 Special Offer on Retracing Kenya's Songs Of Protest Multimedia Package!
Our latest addition to the Retracing Series of documentaries is 'Retracing Kenya's Songs Of Protest.'

The Retracing Series seeks to document and archive the origins and development of different music genres and themes in Kenya. Previous editions have been:
Retracing The Benga Rhythm
Retracing Kikuyu Popular Music and
Retracing Kenya's Funky Hits.
Packaged in our usual multimedia format of print booklet, DVD documentary and audio CD compilation, a preview of Retracing Kenya's Songs Of Protest will be aired at the Alliance Francaise de Nairobi on Friday the 31st of January. This will be folloed by a concert featuring Just A Band, Sarabi, Juliani, Eric Wainaina and our very own Makadem.
As a special offer, for that evening only, we will retail the package at a one time introductory collectors price of KES 1000/= only! After that, the price goes back to the normal price of KES 3000/=.
This is your chance to get your copy at a third of the price!
Keep it here for more updates on this and other Ketebul Music events.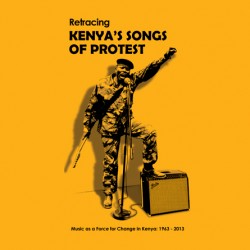 Makadem @ Festival International Ollin Kan 2012 & Cannes Film Festival
By Nyakenya
With only a few weeks left before the end of his 3 months music residency in Cite international des Arts in Paris France, Makadem has had a very busy and exciting schedule.

Earlier this month Makadem was in Mexico where he performed at the annual Festival International Ollin Kan. Makadem was accompanied on stage by the One World All Stars band which comprises of musicians from Copenhagen and Berlin.
Upon his return to Paris last week, Makadem performed at the openning of the Cannes Film Festival, one of the world's most prestigious and publicized international film festival, in Cannes south of France.

During his stay in Paris, Makadem also had the opportunity to meet and rub shoulders with a number of dignitaries from Kenya when they visited France. They included the current Minister For Justice Hon Eugene Wamalwa and the Chairman of IEBC Mr Ahmed Isaak Hassan.

Makadem whose residency comes to a close at the end of this month, will be returning home shortly where he will then headline at the Sawa Sawa festival.
Stay tuned for more updates on this and other stories from Ketebul Music.