Ontiri Bikundo
Profile: Ontiri Bikundo
Ontiri Bikundo was born in 1976 in Nyaribari Chache constituency of Kisii District. His parents passed away before he was 10 years old and he only managed to attain primary level education.
A self taught musician who inherited his father's talents, Ontiri started playing the 'Obokano' – the 8 stringed Kisii harp – at an early age. On this album, he blends Obokano vocal harmonies with contemporary instrumental arrangements.
Ontiri writes and sings about a variety of social issues like, love and marriage, HIV/ AIDS and it's stigma, ethnic beliefs and the material pressures of modern Kenyan life.
Ontiri's captivating stage prescence, witty lyrics and interactive delivery has endeared him to a broad base of Kenyan fans. His recording career began when Producer Tabu Osusa encountered him in Kisumu. Later, Ontiri qualified as one of the finalists in the 2006 Spotlight on Kenyan Music project.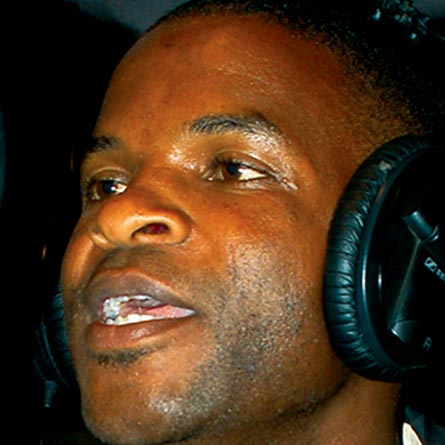 Player