Singing Wells Project: Music of Northern Uganda – Recce Day 02: 12/09/23
By Stefano
Kampala – National Theatre: Bayimba Cultural Festival
The next day after a long night of no sleep owing to the noise from the street seeping into my room through the walls and windows, we have a hearty breakfast at the Hotels dining room. If there was any consolation for the sleepless night, then the hearty breakfast more than made up for it. The menu consisted of potatoes, beef stew, fried eggs of choice, sausages, toast and assorted beverages.
We then jumped into a special hire outside the hotel and headed out to the National Theatre to make our appointment with Faisal as planned on the previous day.
Faisal was understandably a busy man that day, seeing as it was the final day of the festival. We had to patiently wait for him to break away from his duties before he could meet with us.

While he attended to his duties, he introduced us to a number of musicians who were at the festival grounds, giving us a chance to network and find out more details about the music from the North.
Some of the musicians we met and chatted with were:
Moses Matovu

A sax player and band leader of Afrigo Band. Afrigo band had been listed in a report by on of our research contacts, Peter Hoesing, as being one of the groups we should try see while in Kampala and probably get some information from the band members
Moses admitted that he was not that well informed about music from the North. He however mentioned a name that kept popping up in most conversations we were having about music from Northern Uganda: Sam Okello Kelo.
Sam Okello, formerly of Ndere Troupe but now with a group called Mizizi had also been mentioned by Peter Hoesing and Godfrey Lubuulwa as someone who would have a wealth of information and experience with music from the North.

Kaz Kasozi

Kaz Kasozi is a musician and producer and the music programmes coordinator for Bayimba Cultural Organization. He was also Tshilas producer: one of the prospective artists we were targeting for our influences programme.
Kaz said he had developed a few contacts in Gulu, Soroti and Lira, and he promised to send me their contacts as son as he had access to his computer later that evening.
He also mentioned that music from Gulu had been adulterated extensively by outside influences and was thus difficult to find a purely Acholi traditional group in Gulu. Like Jan and Dnalega before, he also recommended that we visit Arua.
Kaz also made an interesting observation that most traditional music instruments from all over Uganda were more often than not made in Jinja which was to the eastern side of Uganda.
Tshila

Tshila is a Ugandan singer, songwriter and guitar player that Victoria from Abubila Music had come across being interviewed on an online programme by the BBC called
Africa Beats
.
Victoria had recommended we check her out as a prospective influences artist. We were lucky to find her at the festival grounds. She had already heard from Faisal that we were interested in meeting her. We had a brief discussion with her highlighting Singing Wells and our influences programme within Singing Wells.
She expressed a strong interest in taking part in the programme. We agreed to meet again when we got back to Kampala from up North.
Meeting with Faisal

We finally got a chance to sit down with Faisal in the late afternoon. From our meeting with him we gathered the following information:
Sam Okello
Sam Okello was probably in UK or Holland and would be back in Kampala from the 29th of September.
Faisal will initiate contact and introduce us via email
He also gave me Sam's number
Arua
Arua has a large Nubian community with beautiful Nubian music. He also mentioned a xylophone playing group in Arua whose contacts he promised to send to me later that evening.
Gulu
Recommends we visit TAKS Centre in Gulu and meet with Joyce Laker and Daudi. TAKS Centre were Bayimba's cultural partners who help them program traditional artists and groups from Gulu when Bayimba do their regional festival.
He also recommended recording a musician from Gulu called Peter Otim.
Kampala
Suggests we record a few Kadongo Kamwe groups from Kampala.
Will set up meetings and auditions with 3 Kampala based groups on Thursday at Bayimba offices. He mentions The Planets and 2 other groups for the meetings.
Fixer for the recce
Faisal introduces us to Sylvester, the youth programmes coordinator for Bayimba Cultural Foundation. Sylvester has runs programmes in Arua and Gulu for Bayimba. We ask him to travel with us Monday and he agrees.

Ndere Centre, Ntinda – Ndere Troupe

After our meeting with Faisal, we hooked up with Godfrey at the festival grounds. We had to make a dash to Ndere Centre in Ntinda to catch the evening peformance by Ndere Troupe. It was a half an hour drive to Ntinda and we got there just as the troupe was finishing their first piece.
Ndere Centre is well built and very impressive. There is lush greenery al around and the performances are held in a large outdoor amphitheatre. I later found out that the centre plays host to up to 65 dancers and dance trainees at any given time.
The troupe gave a very exhilarating performance that was a mix of dace, music and oral narratives. They played songs from all the regions and tribes of Uganda. The troupe Director, Rwangeyezi Stephen gave a very captivating oral narrative of each tribe as an intro to every song, touching on the traditions, customs and instruments.

After the performance by Ndere Troupe, Godfrey introduced us to Rwagyezi. We gave him a brief account of Singing Wells and told him we were interested in recording Ndere Troupe as part of our project. We then exchanged contacts with the aim of continuing our discussions further via email correspondence.
Kampala – National Theatre: Bayimba Cultural Festival
Back at the National theatre late that evening, we had a brief meeting with Sylvester to work out logistics for the next day and where we would pick him up from. We were planning to depart Kampala as early as possible the following morning.
We stayed on till the closing act of the festival seeing as it was the final night, before heading back to the hotel.
Click for more information on Ndere Troupe
Click here for more information on Afrigo Band
Click here for more information on Tshila
Click here for more information on Kaz Kasozi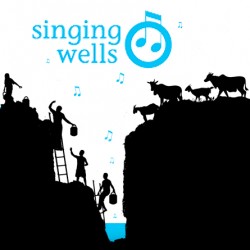 Singing Wells Project: Music of Northern Uganda – Recce Day 01: 12/09/22
By Stefano
In preparation for our November – December Singing Wells Project covering Northern Uganda, Patrick and Steve traveled to northern Uganda via Kampala on a fact finding mission to map out the region and identify performing groups.
The recce was aimed at getting information on the following:
1.Logistics
Air travel
Road Travel and state of the roads
Accommodation
2.Support
Fixers & Cultural Partners
3.Music Performers
Groups
Locations
Singing Wells is a partnership project by Ketebul Music and Abubilla Music that aims at archiving and documenting the rich musical traditions from eastern Africa
Nairobi
Our journey begun early Monday morning with a taxi ride to JKIA. Our flight was scheduled for take off at 7.55am meaning we had to be at the airport at 6.30am.
We arrive at the airport at 6.15am and we are lining up at the check in counters by 6.30am. Due to overbooking and much to our disappointment and inconvenience, we are transferred to a later flight set to take off at 12.55pm.
We spend the entire morning at the airport trying our best to drown our disappointment in coffee and the day's newspaper.

Entebbe
Finally after a smooth flight (Patrick is not a fun of flying so he might say different) we arrived at Entebbe Airport at 2.10pm. After clearing with customs, which took no time at all, we find Jan's driver was waiting for us outside the arrivals area.
A short 15minutes drive later and we are seated with Jan at the Airport Guesthouse Entebbe having refreshments and a brief meeting with Jan before proceeding to Kampala. Although this was our first time to meet face to face, this was not our first encounter with Jan.

Jan Willem is the manager of the Airport Guesthouse in Entebbe as well as the Travelers Resort in Kisoro where we had been to in 2011 during our work with the Batwa. He had been one of our logistical partners on the ground giving us information with regards to accommodation and transportation.
We were also lucky that some of the staff at the Guesthouse were very helpful with information about the regions we intended to cover during our visit.
Meeting with Jan, Mary, Rose, Charles and Dnalega Bonnars
From our meeting with Jan we gathered the following;
1.Roads
The roads heading north are in poor state. Jan recommends using land cruiser vehicles for our trip.
There is a new road from Gulu to Soroti but it is rarely used
Drive time from Kampala to Gulu approx 6hrs
Drive time from Gulu to Pakwach approx 4hrs
Drive time from Pakwach to Lira approx 6hrs
Might not be possible to cover Pakwach to Lira on the same day as planned
2.Accommodation
Entebbe
Jan offered the SWP team a discounted rate at the Guesthouse for later that year
Kampala
Good hotels in Kampala would cost more than we had anticipated
Gulu
Accommodation might be a challenge
Few good hotels in the region
Recommends Acholi Inn
Pakwach
Jan has a lodge in Pakwach, Murchinson Falls
He would give discounted rates for SWP
I make a mental note to look at possibility of altering our itinerary so we spend a night in Pakwach instead of Lira.
Lira
Jan was not aware of any hotels in Lira as it was not a common sleep over town.
3.Music and Communities In The Region
Gulu
Tribe Acholi
Instruments: Adungu (traditional harp that comes in varying sizes)
Pakwach
Tribe Alur
Instruments: Agwara (wooden trumpet)
Jan recommends we pay a visit to the manager of Global Village who might be helpful with information on Alur culture and might help identify music groups
Lira
Tribe langi
Instruments: Keme (thumb piano), Bul (drum)
Mary informs us that traditional music in Lira is on the decline and groups might be hard to find
Soroti
Tribe Ateso & Kumams
Instruments: Ateus (a drum similar to the Baganda short drum), Akogo (thumb piano)
Rose describes the dressing of performers as they do the Akogo dance: women wear kangas tied above their breasts and men wear shorts. She recommends we visit the 'Emorimori' (tribal chief) for more information.
Arua
Tribe Lugbara
Instruments: Ari (drum), Adungu, Pita (thumb piano)
Arua is not on our itinerary but Dnalega Bonnars describes the music of the Lugbara from Arua with such impressive detail that we are left considering adding Arua to our itinerary.
The Lugbara perform a host of different styles some of which are exclusive to certain age sets and sexes. He describes a dance called Koro that is performed exclusively by the elderly using the adungu and ari. The performers are dressed in special kangas similar to the Ateso for the women and the men wear shorts. They also wear feathers on their heads and shakers on their upper arms and ankles. Dnalega calls it the most beautiful dance. For a man who started off by saying he didn't know much about the music of the Lugbara, Dnalega's description of the Lugbara music leaves us with no doubt that we have to visit Arua and witness a performance by the Lugbaras.
Kampala
After the meeting with Jan, we thanked him and his staff for their hospitality and information and departed for Kampala.

Jan had called us a taxi, or as they call them in Kampala, 'special hire' and instructed the driver to assist us find suitable accommodation in Kampala.
The distance from Entebbe to Kampala is listed as approximately 40km, but the drive takes much longer and we are left doubting the accuracy of that information. One and a half hours later we arrive in Kampala city centre and we ask our driver to help us find a forex bureau before finding us a hotel. We find most bureaus close early on the weekend. Luckily there was one that operates late at the Nakumatt supermarket complex.
Because we had scheduled a number of meetings at the National Theatre and we also intended to network during the Bayimba Festival, which was taking place at the theatre over the weekend, it was important for us to find accommodation close to the theatre. We informed our driver as such and he said he knew just the place that would be ideal for us. He drove us into an area that resembled Nairobi's River Road and we ended up checking into ''one of the best hotels in Kampala," according to our driver. By the next morning, I did not share his sentiments at all. While the rooms were spacious and comfortable, the walls were paper-thin. Add to that the noise from the busy street below and finding sleep was a battle that I lost miserably.
Kampala National Theatre: Bayimba Cultural Festival
After we checked in to the hotel and a quick shower to freshen up, we walked down the street and jumped into another special hire and headed to the National Theatre for the Bayimba Festival.

It was 7pm and we were anxious to catch the performance by Jackie Akello who was one of our 'influences' prospects. Seeing her on stage would help in gauging her abilities and style and help in making the decision of whether she was the ideal candidate to join us for our trip in December. We however end up listening to her two last numbers while lining up outside at the entry to the theatre. The line of revelers attending the festival was quite long. The sound was pretty good though and apart from the fact that we didn't actually see Jackie's performance, what we heard was quite impressive. We later tried to secure a brief meeting with her but we were unable to because she was held up in a PR exercise for on of the festival's sponsors. Alex from Bayimba promises to secure us a meeting some other day.
We met briefly with Faisal Kiwewa, the founder and Director of Bayimba Festival and set up an appointment for the following day. Faisal was one of our cultural partners in Kampala and he would help us with contacts and information on some of the areas we intended to visit.
We also met and spent some time with Godfrey Lubuulwa, a Kampala based musician from the Baximba Waves. Godfrey had been one of the participants at an accordion workshop that we had held in Nairobi earlier. He was also one of our contacts on the ground helping us identify groups and performers from the regions we intended to visit. He gave us information on one Sam Okello Kelo, a musican formerly of Ndere Troupe who was now with a group called Mzizi Ensemble. Sam was very knowledgeable about the music of Uganda in general and according to Godfrey, he would make the ideal guide and fixer for us during our travels up north. Godfrey informs us that Sam might be out of the country but he would initiate contact with him on our behalf.
The end of the festival performances for the night also marked the end of our first day in our Singing Wells recce. After a brief night in the town and a cold drink to wind up the evening at a local club in Kampala, we retired back to our hotel for some much deserved rest.
Stay tuned for more posts from the recce to northern Uganda.

Click here to view more pictures from the recce on Facebook
Click here for more information on Singing Wells
Click here for more information on Abubilla Music
Click here for more information on Airport Guesthouse, Entebbe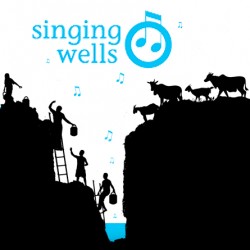 Felix Buxton Of The Basement Jaxx @ Ketebul Music Studios
By Stefano
Last week, Ketebul Music was honoured to host Felix Buxton, one half of the UK dance and electronic music duo, Basement Jaxx.
With seven studio albums to their credit, Basement Jaxx are one of the most successful and popular UK bands and deejays to date. The duo are also highly in demand internationaly as remixers. Some of their most notable remixes include '4 My People' by Missy 'Misdemenour' Elliot 'Like I love You' by Justin Timberlake and 'She Wants To Move' by N.E.R.D to mention but a few.
Felix who had performed at the Rift Valley Festival 2012 on the 2nd of September, spent a couple of days at Ketebul Music Studio A recording and working with some of Ketebul Music signed and affiliated artists. He recorded vocal and musical performances by Olith Ratego, Judy Bwire, Kenge Kenge Orutu System, Onyango Jagwasi (Extra Golden), The Safari Voices International Choir, Evany (Mangelepa) and the duo of Francis and Irungu. He also recorded vocal performances of our very own Priscah Wairimu and Willie 'Bembe' Gachuche. Felix plans to use some of the material he recorded for future projects by the Basement Jaxx. Felix's visit and sessions were organised by longtime Ketebul Music collaborator and partner DJ Yam Yam of No Nation.
Felix who is also an accomplished sound engineer and producer, also got a chance to interact with Ketebul Music personnel and engineers who assisted him in recording his sessions.
With Felix's visit closely following our just concluded workshop on the accordion that brought together musicians from France, Kenya, Tanzania and Uganda, Ketebul Music remains at the for front of creating forums and enabling environments for musicians from all over the world to interact with musicans from Kenya. In so doing, we hope to create an awarness to authentic Kenyan music that has so far been lacking from the international limelight.

Pictures by Ketebul Music
For more pictures of Felix's visit CLICK HERE
For more information on Basement Jaxx CLICK HERE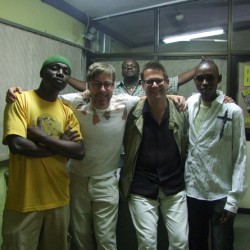 Olith Ratego & Winyo @ The Rift Valley Festival 2012
The Rift Valley Festival is back again and for the 3rd time in a smany years,Olith Ratego will be taking to the stage to perform his unique style of Afro-Ohangla.

For the past year, Olith with his band have been working hard at developing his unique sound that features elements of popular Ohangla fused with Dodo music. Be sure to cathc him on stage on the 1st of September at the Fisherman's Camp, the home of the Rift Valley Festival.
Also on stage at the festival will be Winyo with his quartet setting the tone for a pleasant climax to the festival on Sunday the 2nd of September at 3.00pm.

Winyo whose debut CD will be hitting stores and outlets mid September, is a must se artist for any one looking for an uplifting voice accompanied by a truly Kenyan sound.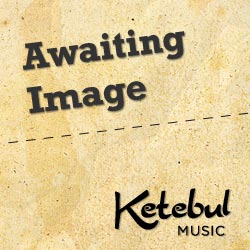 Ateliers du Monde: Reviving The Accordion In Popular East African Music
By Stefano
During our recent concluded and published research on Benga and Kikuyu popular music we noted the remarkable influence of the accordion on East African Music of the 60's and the 70's. Accordionists shaped the successive development of music genres such as Benga and Mwomboko during the 'accordion golden age' in East Africa.

The veteran master players of the accordion comprised of World War 2 returnees and Christian missionaries. The returnees passed down the culture to the second generation artists (sons and friends) who at the same time were caught up with the popularity of new acoustic sounds such as the keyboard and synthetic sounds made in modern studios.
The use of the accordion has since declined with minimal traces of its use in East Africa. Although it is used extensively in Taarab music in Zanzibar, very few musicians still incorporate it in their repertoire in Kenya and Uganda.
Ketebul Music has identified this gap and has organized a comparative master class in African music that will endeavor to revive the use of the accordion in East African music. The five-day residential master class will comprise of a creative workshop for East African artistes drawn from Kenya, Zanzibar and Uganda and facilitated by Viviane Arnoux, an expert accordionists from France.

Our research has shown that accordion playing is popular in France (Mussette) and the African participants will highly benefit from the European discourse (origin of folk accordion music). Mombasa based Kenyan singer Nyota Ndogo, will also take part in the creative workshop.
Other invited participants in the workshop are:
Godfrey Lubuulwa of Baxmba Waves from Kampala Uganda – Accordionist
Tatu Amour & Tawadudi Khalid of Tausi Womens Taarab Group from Zanzibar – Accordion
Emmanuel Maina resident musician at the Bomas of Kenya – Accordion
George Achieng' of Kenge Kenge Orutu System – Accordion
Mohamed Adio a veteran Taarab musician from Mombasa – Tashkota
Mohamed Awadh a veteran violinist and Taarab musician from Mombasa – Violin
Mbarak Ali Haji of Lele lele Afrika band from Mombasa – Harmonium & Keyboards
Etienne Mangala Ramadhan (Bishop), Nairobi based session musician and performing artist – Bass
Eddie Grey, guitarist, composer, producer and performing jazz artist – Guitars
Kaboge Chagalla of Talking Drums from Nairobi – Percussion
The masterclass and workshop will be held at the Alliane Francaise de Nairobi from the 20th to the 24th of August.
As part of the creative workshop the artists will present their new creations at a musical concert dubbed 'Reviving the Accordion' to be held at Alliance de Française de Nairobi on the 24th of August 2012.
This project is funded by the Institut Francais as part of their Ateliers Du Monde 2012 programme, and supported by the Allince Francaise de nairobi and Brussels Airlines.
For more details on institut Francais CLICK HERE
For Information on Viviane Arnoux CLICK HERE
For updates on the workshop, follow us on facebook HERE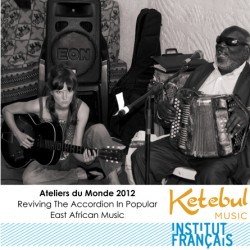 Benga Blues: Sign Up For Advance Copies
By Nyakenya
Benga Blues by Winyo is set to be released soon. You can sign up for advance copies of the CD by calling us on (+254) 720 561 198 or send us an email on info@ketebulmusic.org. The CD will then be delivered to you personally on release.
Thank you very much for being part of the Ketebul Music family, The Home of Real Music.
NOTE: Delivery will only be done to City Center and close environs. You can also collect your advance copies from Ketebul Music Studios at The Godown Arts Centre
Click Here To Like Winyo's Facebook Page
Featured picture by Stefano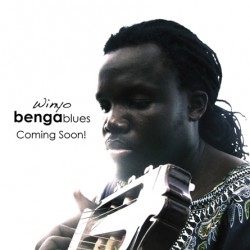 Fusing Cultures: East African Taarab, Danish Classical Music and Latin Afro Cuban Rhythms
By Stefano
Ketebul Music is currently running a creative music workshop dubbed Fusing Cultures. The workshop funded by a grant from the Danish Culture Fund, DANIDA, and executed by Sarakasi Trust will focus on Taarab music from the Kenyan Coast. Taarab music is popular among the coastal communities of East Africa. Taarab music encompasses an integral part of the East African coastal culture that is a blend of Arabic, African, European and Indian culture.
The project is aimed at promoting fusion of Danish and Kenyan musical cultures as well as builds the capacity of percussionists in Kenya.
Ketebul Music has invited three musicians and performing artists from Denmark and Kenya who will act as facilitators of the workshop. The musicians invited are;
Kim Jezus: A Danish accordion player, performer, actor and rhythm educator. Kim will be the lead facilitator of the Fusing Cultures workshop.

Nyota Ndogo: A Mombasa based, Kenyan singer who performs Taarab and Taarab influenced pop music.

Yohanier Ramon: A Danish based Cuban percussionist who is much sought after in the Latin music scene.

Participants for the workshop are Taarab musicians and percussionists drawn from Nairobi and Mombasa.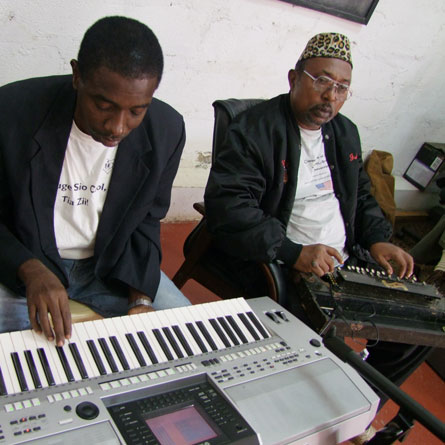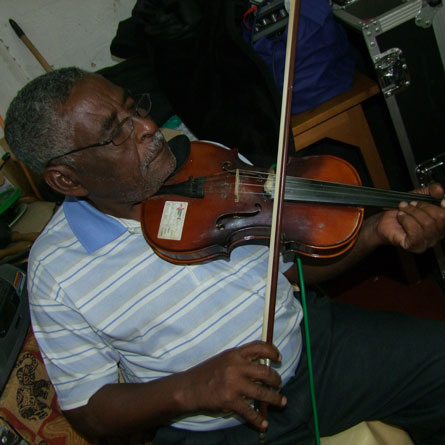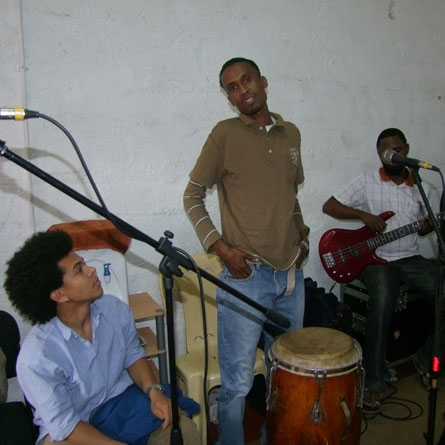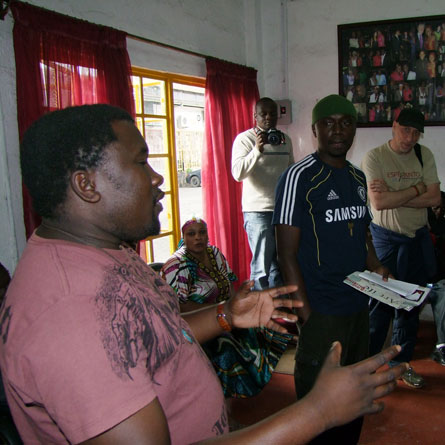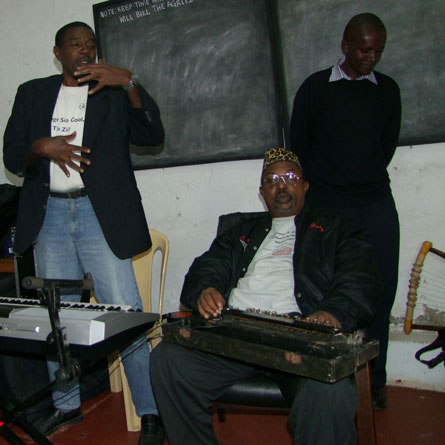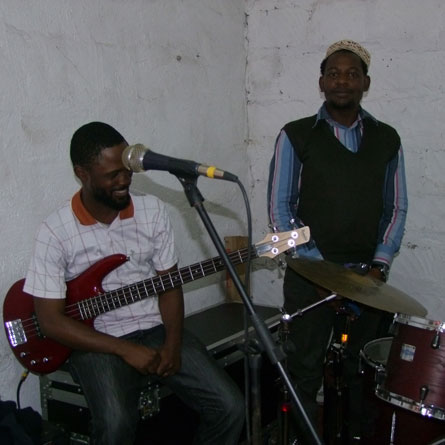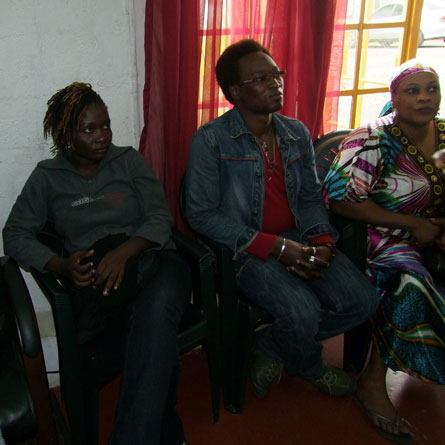 The workshop, which is being held at the Godown Arts Centre, started on the 4th of June and will run through to the 8th of June. A culmination of the workshop will be a performance at the Sawa Sawa festival 2012 by the participants of the workshop featuring their facilitators Kim Jezus, Nyota Ndogo and Yohanier Ramon. The group going under the name Taarab Fusion will showcase material developed during the five-day creative workshop.
Ketebul Music would like to invite you all to be a part of this exciting and innovative project by attending the Sawa Sawa Festival at the Carnivore grounds on the 10th of June 2012.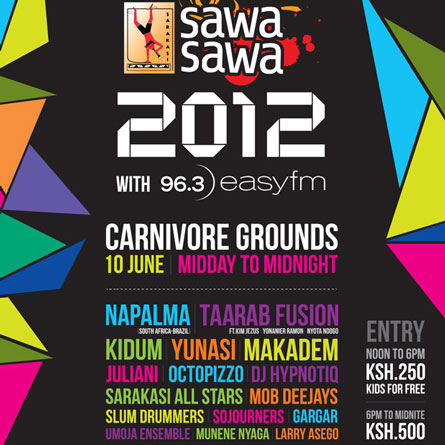 For more pictures and day to day updates on the Fusing Cultures workshop, visit our Facebook page HERE.
For information on the Sawa Sawa Festival, click HERE.
For information on Sarakasi Trust and the Danish Culture Fund, click HERE.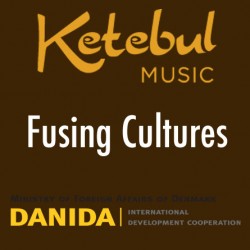 Makadem @ Festival International Ollin Kan 2012 & Cannes Film Festival
By Nyakenya
With only a few weeks left before the end of his 3 months music residency in Cite international des Arts in Paris France, Makadem has had a very busy and exciting schedule.

Earlier this month Makadem was in Mexico where he performed at the annual Festival International Ollin Kan. Makadem was accompanied on stage by the One World All Stars band which comprises of musicians from Copenhagen and Berlin.
Upon his return to Paris last week, Makadem performed at the openning of the Cannes Film Festival, one of the world's most prestigious and publicized international film festival, in Cannes south of France.

During his stay in Paris, Makadem also had the opportunity to meet and rub shoulders with a number of dignitaries from Kenya when they visited France. They included the current Minister For Justice Hon Eugene Wamalwa and the Chairman of IEBC Mr Ahmed Isaak Hassan.

Makadem whose residency comes to a close at the end of this month, will be returning home shortly where he will then headline at the Sawa Sawa festival.
Stay tuned for more updates on this and other stories from Ketebul Music.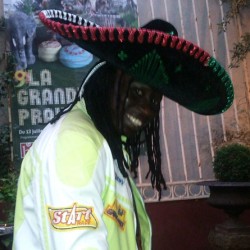 Lake Turkana Festival 2012
By Stefano
In 2011, Ketebul Music under the Singing Wells Project visited Loiyangalani for the Lake Turkana Festival. We recorded music from the different communities that paticipated in the festival, namely the Samburu, the Turkana, the Rendille, the El Molo and the Dassanach.

As a follow uo to that visit, Ketebul Music was again in Loiyangalani for the 2012 edition of the festival. With the support of the Gernman Embassy in Nairobi, we pressed and packaged 100 CDs containing 10 songs from the 5 communites recorded in last years festival. The Cds were presented to the communities during this years festival in an effort to promote better inter tribal relations through music.

Ketebul Music personnel were also accompanied by members of Gravity band, who backed up the 5 communities on stage during festival.

Over a period of two days, Gravity Band rehearsed with the Turkana, the Dassanach, the El Molo and the Samburu in preparation for their performance at the 2012 festival. The performance dubbed 'Stars Of The Lake' would also feature Bonaya Doti from Marsabit who tohetherwith his community of the Konso were making their first appearance at the festival.

For more pictures following Ketebul Music personnel throuhg this visit, log on to Ketebul Music's facebook page here
For mofe on The Lake Turkana Festival 2012 follow this link.
Featured photos by Stefano Sita Nne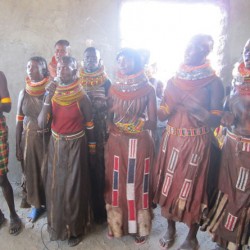 R.I.P Frank Odoi
By Stefano
Frank Odoi, the renown cartonist, best known for his Akokhan comic series, died on Saturday, April 21, in a bus accident.
As we mourn the passing of a great artist and a son of Africa, let us remember the intrigue, laughter, and debates that his art provoked in us.
Apart from entertaining us, Frank Odoi, through his art, was a champion for social change, and for that, we humbly pay our respects.
"Where grass hass grown, grass will always grow.."
Frank Odoi.