Ketebul Music @ The Rift Valley Festival.
It has been a long and event filled weekend for Ketebul Music artistes and crew, who have been in Naivasha for the Rift Valley Festival. From Friday 2nd, the Ketebul Music team has been at Fisherman's Camp either performing on stage or offering support for the Festival.
Makadem the Ohanglaman thriled the crowd on Friday evening by giving the show a thundering openning as has become customary of all his performances.
On Saturday, the festival goers braved the rain and the cold to see Winyo perform songs from his upcoming CD Benga Blues.
Today being the lasty day of the festival will be treated to Olith's brand of Ohangla fusion.
The Ketebul Music crew will depart for Nairobi tomorrow morning.
Stay tuned for final update on Ketebul Music @ the Rift Valley Festival!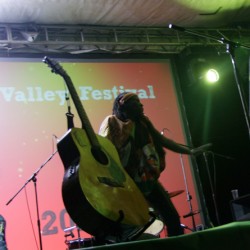 Makadem, Winyo & Olith Ratego for Rift Valley Festival, Naivasha
This September, Ketebul Music will take Naivasha by storm when three of our artists will take on stage for the annual Rift Valley Festival.
Set on the banks of Lake Naivasha at Fishaerman's Camp, the Rift Valley Festival is a must see event for anyone wishing to catch Makadem, Olith Ratego and Winyo live on stage.
Globe trotting Makadem will take to the stage on Friday 02 on what will be one of his final local shows this year before he embarks on yet another tour of Europe and South America.

Olith Ratego will be on stage on Saturday 03 with his own blend of Ohangla.
Two time RFI Discpveries Award nominee Winyo will wind up the Ketebul roster on Sunday o4 with his Benga Blues.
For more details on the festival, click on the link below;
RIft Valley Festival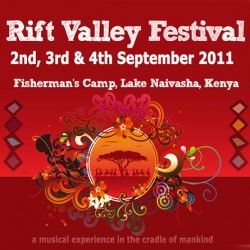 Vote For Winyo: RFI Discoveries 2011
The voting lines for RFI Discoveries Award 2011 are finally open! We are calling on all fans and friends of winyo to visit his profile on the RFI website (CLICK HERE TO VIEW PROFILE) and cast your vote for Winyo.
The competition is very stiff with a list of ten very talented musicians from Africa and the Caribbean, thus we need all the votes and supportwe can get. Please vote and share the link with your friends.
Voting is simple: CLICK HERE to go to the voting page, select Winyo from the list, fill in a few details on the form given and then click on send to cast your vote!
Winyo was a top ten finalist for the same award in 2010, and managed to be voted the first runners up. With your support and votes, we can push this gifted and talented artist to get the top prize.
Kindly follow the links below to view Winyo's profile on RFI website and to cast your vote;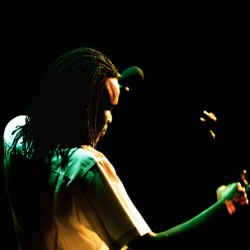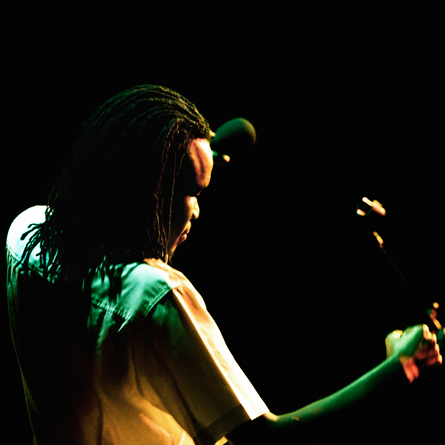 Winyo to perform @ East Africa Music Awards ceremony this Saturday.
This Saturday, Winyo is set to perform during the award presentation ceremony for the premier East Africa Music Awards. Winyo who is also a nominee in the Best Male Artist in the Afro Fusion cartegory will also be looking forward to walk away with the award.
Currently Winyo has been rehearsing for his set with guitarist Nathan Okite.
Winyo who is also a top ten finalist for the RFI Discoveries 2011 award is set to launch his debut CD (as a solo artist) Benga Blues this October. This promises to be one of the most exciting releases for 2011. Stay tuned to Ketebul Music for news and developments on the release.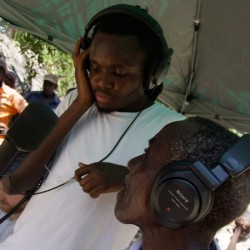 Makadem to open for Seun Kuti & Egypt 80!
Ketebul Music's premier artist Makadem, The Ohanglaman is set to open for Seun Kuti & Egypt 80 this October in Copenhagen, Denmark!
Seun Kuti is the son to the legendary founder of Afro Beat, Fela Anikulapo Kuti. Egypt 80 is the original band that played with Fela and was inherited by Seun upon his father's death.
This will be one of the biggest shows to date for Makadem, who has on ocassion been refered to as East Africa's answer to the great Fela himself!
For more information on this, please follow the link below;
Makadem to open for Seun Kuti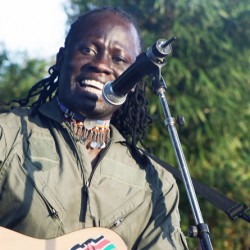 Kisumu Peace Festival: Makadem & Winyo
Makadem & Winyo were in Kisumu over the weekend where they performed at the inaugural Kisumu Peace Festival. Despite the less than adequate technical provisions made by the festival organisers(poor sound and PA equipment), the two Ketebul Music artists still gave their best performances judging from the positive reception they received from the tough Kisumu audience who have been known to throw performers off the stage.
Winyo took to the stage on Thursday during the official opening ceremony of the festival which was officiated by the Prime Minister of Kenya R.H Raila Amolo Odinga. His performance of some of the songs off his soon to be released Benga Blues CD, drew three encores from the audience.
Makadem was the closing act on the second day of the three day festival. The Ohanglaman was true to his charismatic and energetic style and had the massive crowd in attendance locked to his every word and step as he unleashed his 'Anglo Ohangla' on stage.
You can take a brief pictorial journey into thr event by clicking on the links below;
Winyo @ Kisumu Peace Festival
Makadem @ Kisumu Peace Festival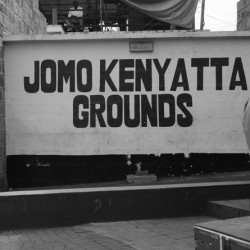 Loiyangalani Stars Shine @ Alliance Show
The Loiyangalani Stars gave a stellar performance at the Alliance Francaise de Nairobi gardens. From the moment they walked into the venue the anticipation for their performance was heightened by their appearance. They were dressed to the nines in thier traditional regalia complete with braided mohawks for the ladies, bangles and ankle shakers, and ostrich feathers doning the heads of the men.
When they took to the stage they did not dissapoint. Longori's exceptional voice coupled with their traditinal dancing and chants, all backed by the Mwangaza band, made for an exciting performance where traditional met contemporary. After their performance, they experienced the "super stars" life with everyone clamouring to get a picture of and with them.
Loiyangalani Stars are indeed a group to watch out for in the future, and their album which they were also recording material for during their two week stay in Nairobi will definitely be one of the best recordings in recent times.
For a pictorial journey of the show click on the link below;
Loiyangalani Stars Show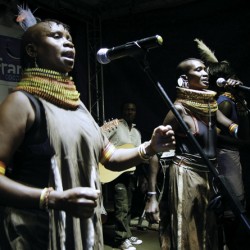 Loiyangalani Stars: On stage this Friday.
Loiyangalani Stars from Turkana have spent the better part of last week rehearsing at Alliance Francaise de Nairobi, in preparation for their performance this Friday at the Alliance Francaise gardens. This will be a must see performance guaging from their morale and excitement.
The group consisting of Longori Ewoi, Rosa Epezo, Atiliph Ekoit, Akolong Nyang'ayo, Fransisco Nyang'ayo, Lomkuny Lowale, and Mekelita Lenapir, has also been recording music at Ketebul Studios. After the intense two weeks and the Friday performance, the group will depart on Saturday morning for the long and gruelling journey back to Loiyangalani, Turkana.
Ketebul Music hopes that the performance by Loiyangalani Stars will remind us all of our fellow country men suffering on the brink of starvation in Turkana.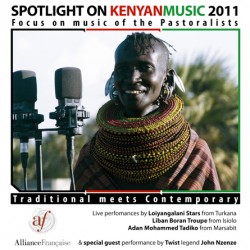 Loiyangalani Stars: Bringing you music from Turkana
Loiyangalani Stars is a group of singers from Loiyangalani, west of Lake Turkana. The group consists of singers we encountered during the Turkana Cultural Festival when Ketebul Music and our partners Abubilla Music and Alliance Francaise de nairobi travelled to Loiyangalani to record material for the Singing Wells Project.
The group is currently in Nairobi rehearsing for their performance at the Spolght on Kenyan Music concert to be held at the Alliance Francaise de Nairobi on the 29th of July. During their two week stay, the Loiyangalani Stars will also record material at Ketebul Music Studios.
The group is made up of Fransisco, Akolong', Lomkuny, Longori, Atuipu and Mekelita, all with diverse backgrounds and occupations. But just to quote Francsisco, "..all Turkanas are musicians.."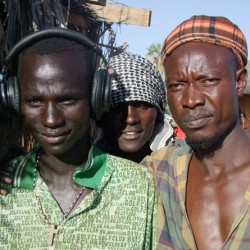 Makadem @ Sunfest 2011
Makadem, in his trademark explosive high energy style had an astonishing performance at Sunfest, in Ontario Canada on Friday, Saturday and Sunday. He was featured on the front page of London Free Express newspaper.
Makadem is on the last stages of his One World Summer Tour which saw him perform in Scandanavia and Canada over a period of one month. With 2 more shows to go, Makadem has had a very successful tour. He is expected back home later next week.
To view a bit of Makadem's performance @ Victoria Park, London in Ontario, please click here.
Photo by Karen Brodie