Retracing the Benga Rhythm
Retracing the Benga Rhythm
This commemorative package makes a bold journey into Kenya's musical past. The booklet, audio CD and documentary DVD trace the roots of Benga music which is arguably the most distinctive sound to have come out of Kenya's 70 years of creating Urban Guitar Music.
Benga's persuasive spread from the shores of Lake Victoria in the west to the mountainous regions of central and eastern Kenya and its contact with itinerant Congolese and Tanzanian musicians has infused it with many linguistic and instrumental variations.
These borrowings and adaptations speak of the fluid nature of modern African culture and demonstrate the largely unconscious fusion that is at the heart of contemporary Kenyan identities.
Benga is intricately tied to the cultural memory of East Africa. This work celebrates the legacy of the ethnic traditions that shaped Benga, documents the controversies of the art, the artistes and their influences and pays homage to its foremost makers – cultural icons of real distinction. Retracing the Benga Rhythm inscribes these stars of old into Kenya's hall of artistic and cultural fame.
This project was supported by the Ford Foundation (Office for Eastern Africa).
Included in the Pack:
CD – 13 tracks of specially selected tracks fused with the nostalgia of the 1960s and 1970s
DVD – a documentary, capturing images and interviews that dramatise the role of the advenurous producers
Booklet – to compliment the DVD, the booklet includes mini biographies of artists who shaped the Benga beat. It includes amusing anecdotes such as the secret strategies that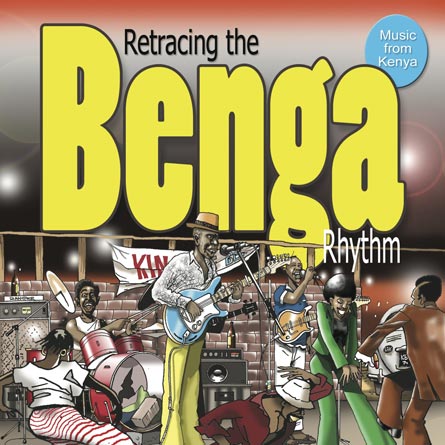 Player