Shades of Benga Online – Episode 2: The Congo Connection & Nairobi Social Halls
We're back again this Wednesday 23 September @ 8:00PM EAT (+3GMT) with #shadesofbenga online episode 2. We travel back in time and see how a couple of Congolese guitarists influenced Kenyan popular music in the 1950s. Join us on our YouTube channel KETEBULMUSIC and Facebook page ketebulmusic to watch this episode. CLICK HERE to schedule and to view the episode.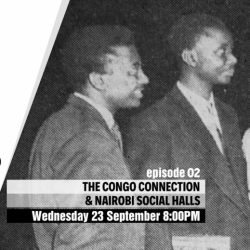 Tribute To The Late Achieng' Abura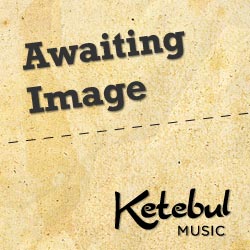 Tabu Osusa: The Making of an International Music Champion
By Isaac Otidi Amuke
Osusa and I are sitting at La Belle Époque, the ground floor café at Nairobi's Alliance Francaise on Monrovia Street. Soon, our conversation becomes untenable when music from Straight Line Connection, a Nairobi indie rock/metal band gets too loud. Osusa, an avid French speaker and board member at Nairobi's Alliance Francaise, informs me that the performance is part of ShowCase Wednesday, a monthly shindig where artists experiment with an eye on building audiences. That's how Osusa and I, once again, make for the relatively quieter Sippers pub in Hurlingham, a hideaway we both frequent to listen to Congolese Rhumba, a musical shrine of sorts which Osusa has since christened The Church.
READ THE FULL INTERVIEW HERE: https://thelagosreview.ng/tabu-osusa-the-making-of-an-international-music-champion-isaac-otidi-amuke/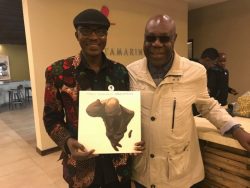 COVID-19 funding for artists/activists
The Centre for Applied Human Rights (CAHR) at the University of York's, through a grant from Open Society Foundations, invites artists and activists to apply for COVID-19 funding of up to $3,750.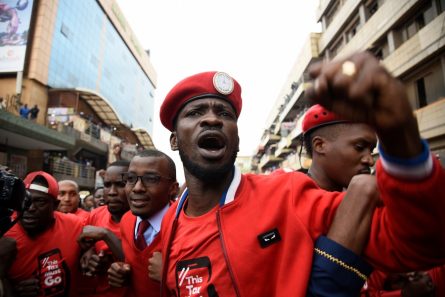 The funding intends to support artists and activists in responding to the COVID-19 outbreak and its implications for human rights defenders.
Expected Outputs
Activists could write a diary, make a weekly podcast, write a blog, etc.
Artists could work in their chosen media to respond to the activist's contribution and/or to wider developments in their country/region. The CAHR is open to innovative suggestions on the nature of the collaboration between activists and artists.
The document, monitor and analyse events in real-time.
Reflect on well-being, both your own and that of your communities/organisations.
Go beyond a reactive response to imagine new, alternative futures. This future-oriented work could assess how crises and disruption open up new possibilities for creativity and innovation, as well as for regressive and repressive measures, and/or build on positive responses to the virus itself (local and global forms of solidarity).
Project Proposals
Activists and artists should apply by presenting a single collaborative project proposal that does not exceed two pages in length and includes the following:
A brief profile/bio of the artist(s) and activist(s) involved.
A brief description of the project/programme of work, highlighting in particular how it responds to the COVID-19 emergency and its links to activism and civic/political space; which of the three objectives set out above it responds to; any safety, security and ethical concerns, and how these will be addressed. Whether it builds on existing initiatives or is a new collaboration, and through which media/methodologies it will be carried out.
The main beneficiaries and audiences of the project/programme of work and why the methodology/medium is appropriate for the local context.
Details of additional sources of funding or contributions.
The envisioned output(s) of the project/programme of work, for both the activist(s) and artist(s).
The amount of funding you are applying for, and a brief justification for the specific amount requested. This is to be in the form of a basic budget and justification of resources (subsistence/salary costs can be included). Most of the grants will be between £1 000 and £2 000. Additional justification will be required for larger awards, up to £3 000 if the application involves groups of activists and/or artists.
One appendix featuring examples of artistic work can be included in the application. The appendix can be added to the two-page application.
While applications need to be in English, activist and artist outputs that are in part or completely in local languages are welcome.
Criteria for Assessment
A clear description of the link between COVID-19, and responses to the virus, on the one hand. As well as threats to activism and civic/political space on the other, affecting either the artists/activists making the application and/or their country.
Evidence of a strong working relationship between the artist(s) and activist(s).
Feasibility and relevance of the project is challenging and difficult circumstances (including consideration of safety, security and ethics).
Evidence of innovation and creativity.
Timeline
Artists and activists will have to provide a timeline for outputs in their application, between now and 31 December 2020. Artists and activists will also need to submit a short joint report (two pages). This will detail the activities undertaken as well as all expenses incurred, by 31 January 2021.
All inquiries and submissions will go to Piergiuseppe Parisi piergiuseppe.parisi@york.ac.uk and Pippa Cooper at pippa.cooper@york.ac.uk(link sends e-mail).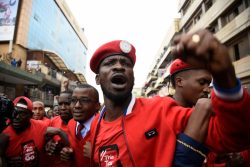 Ketebul Music: Statement on CNN's Inside Africa program
---
---
During the first week of January 2019, the Inside Africa program by CNN featured two Kenyan musicians: Olith Ratego and Ogoya Nengo. Although the program was captivating, it fell far short of the mark of excellence required for journalistic research.
According to the program, the two artistes were discovered in their respective villages and their genres of music (Dodo and Ohangla) introduced to the world for the first time by Kenyan DJ Suraj and South African producer Emile Hoogenhout.
The facts in the program were blatantly incorrect, as both artistes have been recording and are contracted to Ketebul Music since 2004; hence they are not the village- trapped musicians they were purported to be. Olith and Ogoya are among the most traveled artistes in Kenya through musical tours arranged by Ketebul Music, Jojo Records and Planet Rock (Berlin, Germany).
The year 2005 saw Ogoya initial international exposure when she was introduced by Ketebul Music to Opiyo Okach, a Kenyan mime dancer based in Montpellier (France). The two paired up that same year and extensively toured continental Europe, South Africa and Brazil.
Furthermore, viewers of the program were made to believe that the two musicians were being introduced to electronic music for the first time by the two DJs. That impression was false since both Olith and Ogoya have previously recorded experimental electro-dance music with Ketebul Music back in 2004, under music producer Gabriel Omondi.
It is therefore imperative that Suraj and Emile should conduct due diligence as to who the holders of the copyright are, before sampling their musical works. Ogoya and Olith have also worked with German musicians Stefan Schneider and Sven Kacirek on a project titled; The Kenya Sessions, released on Pingipung label on 7 July 2011.
This musical endeavor featured in The New York Times edition of 22 March 2011 on the subject: Next generation of partnerships between Western labels and African artists.
Presently, Olith and Sven are working on an electronic album, Odd Okoddo, to be released later this year; not to mention his recording with No-Nation, an independent record label based in the UK.
In 2009, 'Matatu' by Ogoya, produced by Ketebul Music was featured on the French label Marabi Africa vol. 2, and another of her songs 'S.M. Otieno' was part of a compilation put together by the Norwegian label Kirkelig Kulturverksted.
The producers of Inside Africa gullibly took it that the talking head on the program was an authority in the musical genres of the Luo people of Western Kenya. The illusion created is highly disingenuous because Mwalimu Greg Tendwa, although a music enthusiast and DJ is not an expert on traditional music of that region.
CNN was further duped its viewers into believing that they were making news by being the first to record in Ogoya's homestead. To the contrary, Ketebul Music and its partners Abubilla Music Foundation, through the Singing Wells program, visited the village on 28 November 2011 and recorded Olith and Ogoya with their percussionist Oloo Maombo, at the very same location.
Olith and Ogoya admitted that they were not fully aware of what they were being interviewed for and, as neither is fluent in English, there was obviously a communication breakdown given that their management team at Ketebul Music were kept in the dark.
Ketebul Music appreciates efforts by CNN and would like to encourage other international media platforms who are interested in supporting and promoting all forms of Kenyan music to do so.
However, credibility is the hallmark of journalism. Therefore, a respected network such as CNN ought to have consulted an ethno-musicologist with the requisite knowledge of the landscape of Kenya's diverse music traditions before broadcasting that episode of Inside Africa.
Tabu Osusa
Founding Executive Director, Ketebul Music
---
---
Below is an abridged list of European festivals and concerts at which Olith and Ogoya have performed:
2007
2015
Hamburgsund, Clandestino Botnik Festival (Sweden)
Nasaker Urkult (Sweden)
Bruxelles Recyclart (Belgium)
Wuppertal Café Simonz (Germany)
Hamburg Stubnitz (Germany)
Berlin Sommerloft (Germany)
Praha Palac Akropolis (Czech Republic)
Katowice Off Festival (Poland)
2016
Eberswalde Jazz (Germany)
Wuppertal Sommerloch (Germany)
Eupen Junglingshaus (Germany)
Brussel Ancienne Belgique (Germany)
Dusseldort Kit Café (Germany)
Koln Stadtgarten (Germany)
Utrecht Moira (Netherlands)
Weikersheim Club W71 (Germany)
Leipzig Fruhauf (Germany)
Berlin Kiezsalon (Germany)
Glass Glad Café (UK)
Bradford Delius Arts and Culture Centre (UK)
London Café OTO (UK)
Hamburg New Hamburg Festival (Germany)
Hamburgsund Clandestino Botnik Festival (Sweden)
Nasaker Urkult (Sweden)
Bruxelles Recyclart (Germany)
Hamburg Stubnitz (Germany)
Berlin Sommerloft (Germany)
2017
Berlin Luftus Hall (Germany)
Dusseldorf Carhartt WIP Stage (Germany)
Lisboa Jardim da Bibiotecandos Coruscheus (Portugal)
Coimbra Salao (Brazil)
---

Ogoya Nengo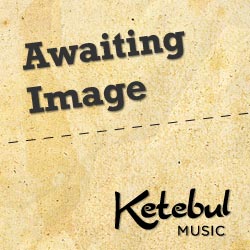 Sauti za Busara 2019 Call for Artist Application
The 16th Sauti za Busara, one of Africa's top music festivals, is scheduled to take place in Stone Town, Zanzibar during 7 – 10 February 2019.
Sauti za Busara showcases diverse, original and live music from across the African Continent and diaspora. Artists representing music from the Arab World and Indian Ocean are also welcomed to apply
The Call for Artists is open only until 31st July 2018. Follow the link below for application details: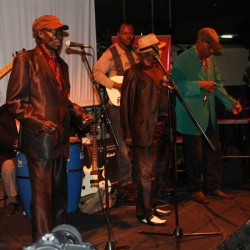 Shades of Benga: The Story of Popular Music in Kenya
We recently released our long-awaited publication, Shades of Benga: The Story of Popular Music in Kenya 1946 -2016. The 652-page book was launched at an event preceded by a photo exhibition, of pictures extracted from the book, at the Alliance Française de Nairobi on 12 July 2017.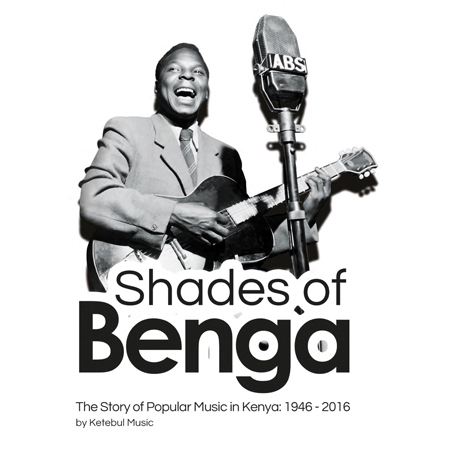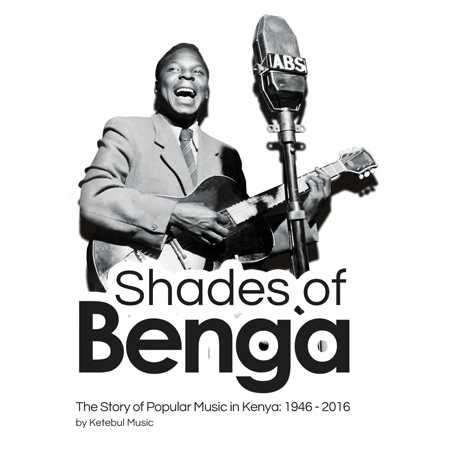 This was followed by a presentation by the books principal authors, Ketebul Music Founding Director Tabu Osusa and Bill Odidi. They discussed the concept behind the book and gave an overview on topics covered in the 14 chapter publication.
The launch culminated with performances by some of the pioneering musicians whose profiles can be found in the book: John Nzenze & Peter Akwabi, and Ochestre Les Mangelepa.
Shades of Benga: The Story of Popular Music in Kenya delves into the foundations of modern Kenyan music, examining external influences from the English waltz to Afro Cuban Rumba and how they helped mould new music styles across Africa. Rumba was brought to Eastern Africa via the itinerant Congolese musicians Edouard Masengo and Jean Bosco Mwenda who's intricate guitar-picking styles largely shaped the present Kenyan sound, with the Benga playing a dominant role.
Currently, you can get advance copies from Ketebul Music Studios or place your order.
#shadesofbenga
#legendarykenyans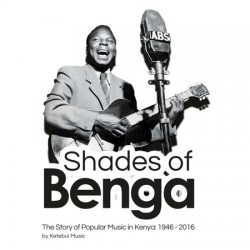 THE CALL FOR APPLICATIONS FOR VISA FOR MUSIC 2017 IS NOW OPEN!
The call for applications for the 4th edition of Visa For Music is now open! This year, the professional music market for African and Middle-Eastern music will be held 22-25 November 2017 in Rabat, Morocco.
Artists and bands have the possibility to apply to have the chance of being selected and perform in front of thousands of music professionals who come to the Kingdom's capital to discover the talents of our territories. Everyone can apply including those who applied for previous editions and were not selected. The call for applications for the showcase program is open until April 15, 2017.
After the call for application has closed, 30 artists or bands will be selected by a qualified jury of music industry professionals who represent different musical aesthetics and the concerned regions (West Africa, East Africa, Portuguese-speaking Africa, North Africa, Middle East). To ensure diversity in the selection of the artists programmed for Visa For Music, jurors come from diverse horizons.
Information available at www.visaformusic.com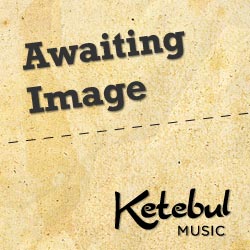 Ketebul Music Founding Director Tabu Osusa Nominated as One Of The IMC Five Music Rights Champions
Ketebul Music Founding Director Tabu Osusa has been nominated as one of the IMC Five Music Rights Champions.
Mr Osusa was nominated alongside Dame Evelyn Glennie, a Scottish percussionist and the first person in history to successfully create and sustain a full-time career as a solo percussionist  and  Ramy Essam an Egyptian musician known for his appearances in Tahrir Square in Cairo during the Egyptian Revolution of 2011.
The International Music Council (IMC) was  founded under the UNESCO chatter in 1949 and is the world's leading membership-based professional organization dedicated to the promotion of the value of music in the lives of all peoples.
The core values of the International Music Council are embodied in a set of Five Music Rights,
First Right – Musical Expression for all:
'For all children and adults to express themselves musically in all freedom'
Second Right – Musical Education for all:
'For all children and adults to learn musical languages and skills'
Third Right – Musical Involvement for all:
'For all children and adults to have access to musical involvement through participation, listening, creation and information'
Fourth Right – Opportunities for Musical Artists:
'For all musical artists to develop their artistry and communicate through all media, with proper facilities at their disposal'
Fifth Right – Recognition for Musical Artists:
'For all musical artists to obtain just recognition and remuneration for their work'
15 years after the proclamation of these rights, the IMC gives new impetus to their promotion by appointing IMC Five Music Rights Champions, with the purpose of increasing the visibility of these core values and putting them 'on the radar' of musicians and music-lovers around the world.
Tabu Osusa is a key player in the East African music industry. He is the Founding Executive Director of Ketebul Music and for the last 30 years has been involved in the music industry as a promoter, producer, composer and band manager.
In his words: "I feel that the fourth right is the most fundamental because it touches on the basic need to promote the diverse musical traditions of the world and at the same time giving all the artists an equal opportunity to be heard and promoted within a global platform."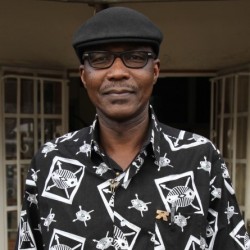 Safari Ya Eriko Mukoyama! Anyango Tours Nairobi
Japanese nyatiti diva, Anyango arrived in Kenya on the 19th of August 2016 on a mission to promote her new album, Anyango: The Safari of Eriko Mukoyama. The visit entailed a number of shows in Nairobi aimed at promoting her brand new album.
Rehearsals Day 1…  A group of multi-talented musicians converged at Ketebul Music Studios to join Anyango in the first step of the journey.
With Kasiva Mutua on percussions,  Ricky Nanjero on bass guitar, Michael Okinyo on the keyboard, Gervais Katumba on drums, Boaz Jagingo playing the orutu; a single-stringed traditional instrument and background vocalist Lydia Ogoti on board… Anyango's new band was complete!
On the 25th of August Anyango had her first show at Thursday Nite Live @ Choices where she wowed the crowd with her brilliant live act.
The four-hour live performance, filled with beautiful nyatiti sounds and the angelic harmonies of Anyango and her band doubled up as the official launch of Anyango's album, Anyango: The Safari of Eriko Mukoyama.
The album consists of 15 songs in total including a collaboration with Kenge Kenge Orutu System, a traditional band from Kenya.
The song entitled 'Anyango Nyar Japan Meets Kenge Kenge' is a song Anyango wrote right after the Fukushima earthquake tragedy in Japan. It is meant to encourage the human spirit of resilience. Kenge Kenge infuse a strong traditional musical element to this song, expressing the same sentiment in Dholuo; a local language from Nyanza, Kenya.
On the 26th of August Anyango performed at the Hideyo Noguchi Africa Prize Reception at The Hilton Hotel in Nairobi.
The Prize is awarded to individuals with outstanding achievements in combating various infectious diseases in Africa or in establishing innovative medical service systems. It is awarded after every five years.
27th of August 2016, Anyango performed at a symposium held for the First Ladies of Africa at the Intercontinental Hotel, Nairobi during the Tokyo International Conference of African Development (TICAD IV)
The event was hosted by H.E. Margaret Kenyatta, First Lady of the Republic of Kenya and H.E Akie Abe, First Lady of Japan.
On 2nd September 2016 Anyango appeared on The Trend Live with Larry Madowo, a live entertainment television show aired every Friday on NTV Kenya. She was interviewed and did a short performance with an all-girl 3-piece band consisting of Kasiva Mutua, Lydia Ogoti and herself.
During the interview Anyango did an impromptu collaboration with Jua Cali, a renowned Kenyan hip-hop artist. Jua Cali rapped impressively over Anyango's nyatiti sound.
To wrap it all up Anyango,s final show was at The Alchemist, Muthurukishion 3: Strings of The East. This went down on the 3rd of September 2016.
This 3rd edition of Muthurikishion featured Anyango who plays the nyatiti as well as DBass Ganun from Tanzania who plays the ganun, both string instruments from East Africa and the Middle East respectively, hence the name 'Strings of The East'.
And if the music is good… You dance!!!