Makadem featured in The Star
In this article, Makadem talks about his performance at Point Noire Festival in Congo Brazzaville.
Read the article
here
.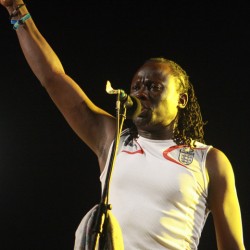 Makadem Performs at Ford Foundation Grantees Reception
Makadem gave an electrifying performance during the Ford Foundation Grantees reception held on 10th June at the GoDown Arts center in Nairobi. The Guests present during the event included current Ford Foundation grantees, friends of the Ford Foundation and the Ford Foundation team led by Vice President Darren Walker, outgoing Regional Representative Dr. Willy M. Mutunga and Dr. Joyce Nyairo.
Makadem later presented a copy of his Ohangla Man album to the visiting Vice President, Mr. Darren Walker.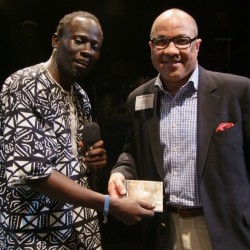 Makadem @ Pointe Noire Festival
Makadem, The Ohangla Man gave an electrifying performance at Congo Brazaville – Pointe Noire Festival , Friday 3rd June. Click on the link below to view a few pictures that captured the experience.

Makadem in Pointe Noire