Mulatu Astatke: Ethio-Kenyan Fusion @ Ketebul Music
By Stefano Sita Nne
The past week proved to be an event filled one for us at Ketebul Music. We had the pleasure and honor to host one of Africa's living music legends: Mulatu Astatke.
Mulatu Astatke is an Ethiopian jazz musician, who is credited as being the father and founder of Ethio – Jazz. He was the first African to be admitted to Berkley College of Music. In the early 1970s, Astatke brought his new sound, which he called Ethio-jazz, back to his homeland. while continuing to work in the US. He collaborated with many notable artists in both countries, arranging and playing on recordings by Mahmoud Ahmed, and appearing as a special guest with Duke Ellington and his band during a tour of Ethiopia in 1973 (Quoted from Wikipedia).
Following a meeting with Ketebul Music's Executive Director, Tabu Osusa in Johannesburg late last year, Mulatu visited Ketebul Music studios last week and spent time recording material for his upcoming project.
Mulatu spent the time recording and arranging music with the latest addition to the Ketebul Music family, Eddie Grey. This was a collaborative effort where one of the songs with the working title, 'Ethio Kenyan Fusion' also featuring Rapasa on Nyatiti and Rashid Jibril on percussions, with the maestro himself on the piano, and Eddie Grey on the guitar.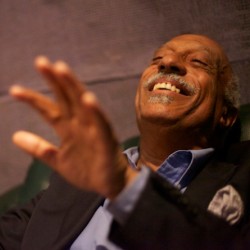 Makadem For Music Residency In Paris, France
It seems like globe trotting will again be the order of the day for Ketebul Music artist Makadem. The Ohanglaman will soon be packing his bags as he takes off for a 3 month music residency in Paris, France.
Supported by the Institut Francais under the Ateliers du Monde programme, Makadem was selected for the residency programme which will see him study under internationally reknown kalimba maestro, Lolendo Mvulu, with the intention of improving his kalimba playing skills.
Makadem who spent the better part of last year in Europe, will also use his time in Paris interacting with other musicians like the critically acclaimed Congolese guitarist Syrian M'Benza.known for his collaborations with the likes of Sam Mangwana, Vicky Longomba and Nyboma to name but a few. Syrian M'Benza is widely acknowledged as one of Africa's finest and most accomplished guitarists (quoted from African Musician's Profiles).

We at Ketebul Music extend our gratitude to Institut Francais for giving Makadem this opportunity.
Featured photo ©Paulo da Costa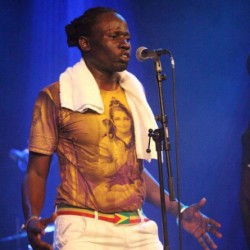 Retracing Kenya's Funky Hits Released
Retracing Kenya's Funky Hits has finaly been released! This third edition from Ketebul Music's retracing series, is a research based documentary on the influence that American funkl and soul had on the Kenya'n pop culture of the 70s and 80s.
Compiled over a period of one and a half years, Retracing Kenya's Funky Hits is packaged as a narrative booklet, an audio CD compilation of 15 Kenyan funk numbers from Slim Ali, Kelly Brown, Steele Beauttah, Sal Davies,Ismael Jingo, Feisal Brown, the Ashantis, The Mighty Cavaliers, The Hodi Boys, Black Savage and Air Fiesta Matata, and a DVD.

For details on where to get your copy, call us on
0720 561 198
Featured photo: Air Fiesta Matata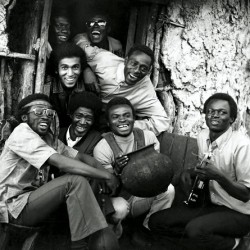 Happy New Year & A Prosperous 2012!
Ketebul Music would like to welcome back all our friends, partners, clients and fans as we reopen our doors today.
We hope you all had a wonderful festive season break and are in good health ready to take on this new year.
We pray that this new year will bring prosperity to you all.
Stay tuned for more exciting projects and news from Ketebul Music. We have a lot of great projects and releases lined up for this year, and we are looking forward to sharing them with you!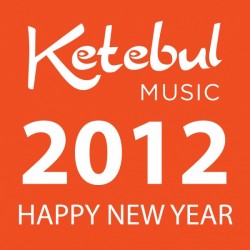 Makadem on TV 2 GO /Morgen-Tv
On 28th of October, Makadem was in the studios of Danish National TV Station TV 2 GO/Morgen TV.
Together with his band, Makadem performed DHI NDALO, a song from his current album OHANGLAMAN and was backed up by Soweto Kinch, Carl Winther, Yohan Ramon and Yuliesky Guerra Gonzalez.
Featured photo by Derek Ruttan, London Free Press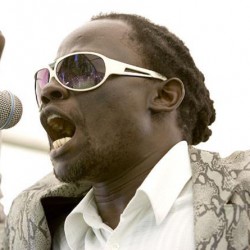 Makadem,Seun Kuti & Egypt 80, Soweto Kinch
By Nyakenya
Makadem, The Ohanglaman, one of the most exciting musicians and performers from Kenya,opened the stage for the great Nigerian musician Oluseun Anikulapo Kuti,better known as Seun Kuti, son to the legendary Afro Beat pioneer Fela Kuti.

This was a great opportunity and honour for Makadem who has been likened to the great Fela Kuti himself, owing to his energy and  stage presence. This was the sixth performance on Makadem's One World Scandinavian tour which began on the 20th of October and will be coming to a close on the 19th of November 2011.
Also joining makadem on stage was Soweto Kinch, a renowned British alto saxophonist and rapper.
For more information on this and other shows on the tour CLICK HERE.
Featured photo by Paulo da Costa. To see more photos of Makadem by Paulo da Costa CLICK HERE.