Benga Blues: Sign Up For Advance Copies
By Nyakenya
Benga Blues by Winyo is set to be released soon. You can sign up for advance copies of the CD by calling us on (+254) 720 561 198 or send us an email on info@ketebulmusic.org. The CD will then be delivered to you personally on release.
Thank you very much for being part of the Ketebul Music family, The Home of Real Music.
NOTE: Delivery will only be done to City Center and close environs. You can also collect your advance copies from Ketebul Music Studios at The Godown Arts Centre
Click Here To Like Winyo's Facebook Page
Featured picture by Stefano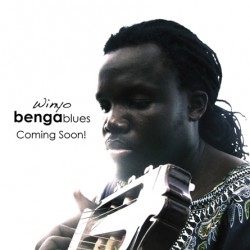 Fusing Cultures: East African Taarab, Danish Classical Music and Latin Afro Cuban Rhythms
By Stefano
Ketebul Music is currently running a creative music workshop dubbed Fusing Cultures. The workshop funded by a grant from the Danish Culture Fund, DANIDA, and executed by Sarakasi Trust will focus on Taarab music from the Kenyan Coast. Taarab music is popular among the coastal communities of East Africa. Taarab music encompasses an integral part of the East African coastal culture that is a blend of Arabic, African, European and Indian culture.
The project is aimed at promoting fusion of Danish and Kenyan musical cultures as well as builds the capacity of percussionists in Kenya.
Ketebul Music has invited three musicians and performing artists from Denmark and Kenya who will act as facilitators of the workshop. The musicians invited are;
Kim Jezus: A Danish accordion player, performer, actor and rhythm educator. Kim will be the lead facilitator of the Fusing Cultures workshop.

Nyota Ndogo: A Mombasa based, Kenyan singer who performs Taarab and Taarab influenced pop music.

Yohanier Ramon: A Danish based Cuban percussionist who is much sought after in the Latin music scene.

Participants for the workshop are Taarab musicians and percussionists drawn from Nairobi and Mombasa.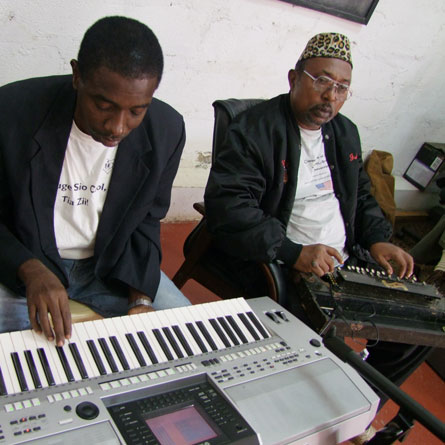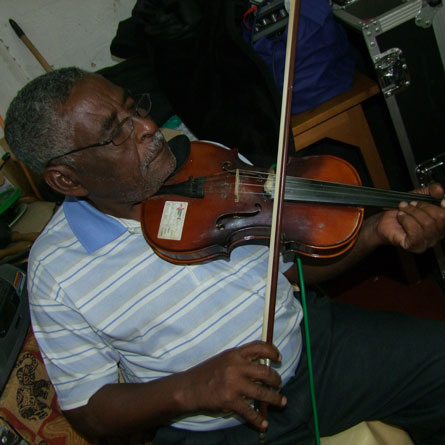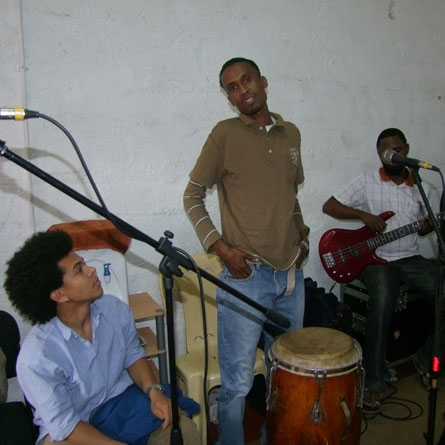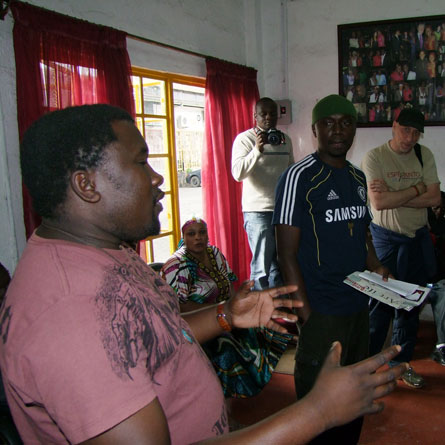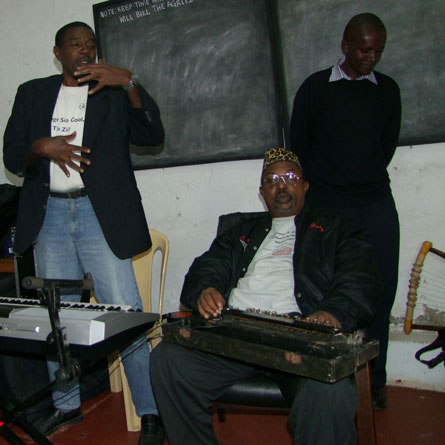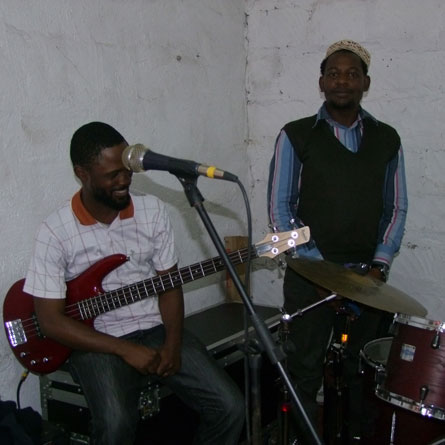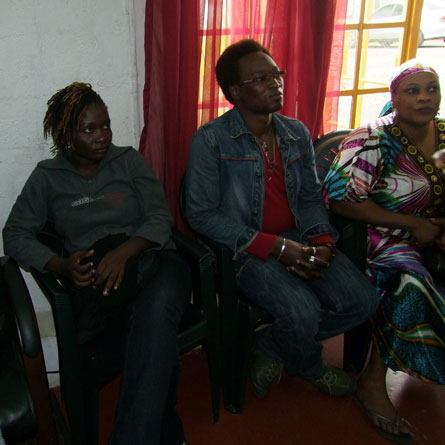 The workshop, which is being held at the Godown Arts Centre, started on the 4th of June and will run through to the 8th of June. A culmination of the workshop will be a performance at the Sawa Sawa festival 2012 by the participants of the workshop featuring their facilitators Kim Jezus, Nyota Ndogo and Yohanier Ramon. The group going under the name Taarab Fusion will showcase material developed during the five-day creative workshop.
Ketebul Music would like to invite you all to be a part of this exciting and innovative project by attending the Sawa Sawa Festival at the Carnivore grounds on the 10th of June 2012.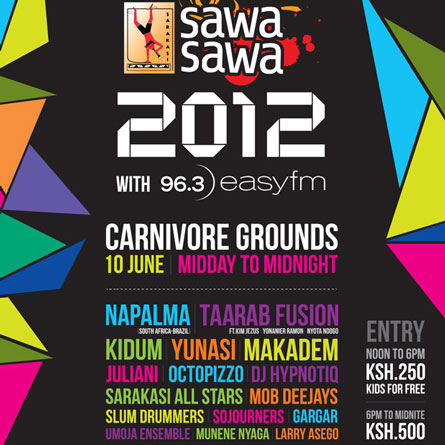 For more pictures and day to day updates on the Fusing Cultures workshop, visit our Facebook page HERE.
For information on the Sawa Sawa Festival, click HERE.
For information on Sarakasi Trust and the Danish Culture Fund, click HERE.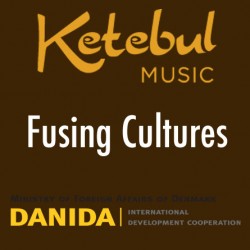 Makadem @ Festival International Ollin Kan 2012 & Cannes Film Festival
By Nyakenya
With only a few weeks left before the end of his 3 months music residency in Cite international des Arts in Paris France, Makadem has had a very busy and exciting schedule.

Earlier this month Makadem was in Mexico where he performed at the annual Festival International Ollin Kan. Makadem was accompanied on stage by the One World All Stars band which comprises of musicians from Copenhagen and Berlin.
Upon his return to Paris last week, Makadem performed at the openning of the Cannes Film Festival, one of the world's most prestigious and publicized international film festival, in Cannes south of France.

During his stay in Paris, Makadem also had the opportunity to meet and rub shoulders with a number of dignitaries from Kenya when they visited France. They included the current Minister For Justice Hon Eugene Wamalwa and the Chairman of IEBC Mr Ahmed Isaak Hassan.

Makadem whose residency comes to a close at the end of this month, will be returning home shortly where he will then headline at the Sawa Sawa festival.
Stay tuned for more updates on this and other stories from Ketebul Music.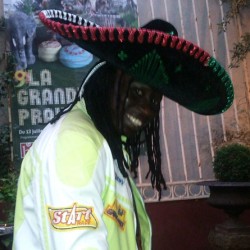 Lake Turkana Festival 2012
By Stefano
In 2011, Ketebul Music under the Singing Wells Project visited Loiyangalani for the Lake Turkana Festival. We recorded music from the different communities that paticipated in the festival, namely the Samburu, the Turkana, the Rendille, the El Molo and the Dassanach.

As a follow uo to that visit, Ketebul Music was again in Loiyangalani for the 2012 edition of the festival. With the support of the Gernman Embassy in Nairobi, we pressed and packaged 100 CDs containing 10 songs from the 5 communites recorded in last years festival. The Cds were presented to the communities during this years festival in an effort to promote better inter tribal relations through music.

Ketebul Music personnel were also accompanied by members of Gravity band, who backed up the 5 communities on stage during festival.

Over a period of two days, Gravity Band rehearsed with the Turkana, the Dassanach, the El Molo and the Samburu in preparation for their performance at the 2012 festival. The performance dubbed 'Stars Of The Lake' would also feature Bonaya Doti from Marsabit who tohetherwith his community of the Konso were making their first appearance at the festival.

For more pictures following Ketebul Music personnel throuhg this visit, log on to Ketebul Music's facebook page here
For mofe on The Lake Turkana Festival 2012 follow this link.
Featured photos by Stefano Sita Nne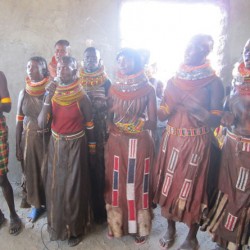 R.I.P Frank Odoi
By Stefano
Frank Odoi, the renown cartonist, best known for his Akokhan comic series, died on Saturday, April 21, in a bus accident.
As we mourn the passing of a great artist and a son of Africa, let us remember the intrigue, laughter, and debates that his art provoked in us.
Apart from entertaining us, Frank Odoi, through his art, was a champion for social change, and for that, we humbly pay our respects.
"Where grass hass grown, grass will always grow.."
Frank Odoi.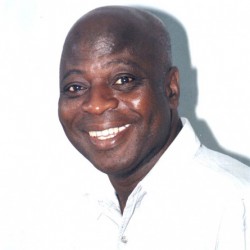 Winyo Shortlisted For Rolex Mentor & Protégé Arts Initiative
By Stefano
We are proud to announce that our very own Winyo has been shortlisted as one of the four finalists for the Rolex Mentor & Protégé Arts Initiative!

The Rolex Mentor and Protégé Arts Initiative is an international philanthropic programme created to assist extraordinary, rising artists to achieve their full potential. It seeks out these artists from around the world and brings them together with great masters, for a year of creative collaboration in a one-to-one mentoring relationship(extracted from www.rolexmentorprotege.com).
Winyo was invited to apply for the programme by the Initiative's Selection Committee and went on to be shortlisted as one of the four finalists in the music category of the Initiative.
If selected, Winyo will benefit from a year of mentoring,starting June 2012, from legendary Brazillian singer, guitarist and songwriter, Gilberto Gil.
Gilberto Gil is known for both his musical innovation and political commitment. From 2003 to 2008, he served as Brazil's Minister of Culture in the administration of President Luiz Inácio Lula da Silva. Gil's musical style incorporates an eclectic range of influences, including Rock music, Brazilian genres including samba, African music, and reggae (extracted from wikipedia). Gilberto Gil also has 7 Grammy Awards to his name including Best Contemporary World Music Album in 1999 and 2005 for his albums' Quanta Live' and 'Eletracústico' respectively. He also holds two Latin Awards Grammies for Best Brazillian Roots Album for 2001 and 2002.

Previuos mentors and protégés in the music cartegory of the initiative include Brian Eno (mentor) and Ben Frost (protégé) 2010/2011, and recently Youssour N'Dour (mentor) and Aurelio Martinez (protégé).
Winyo is set to travel to Rio Dejaneiro in Brazil for a face to face meeting with Gilberto Gil. Mr Gil will then select his protege out off the four finalists.
Many of you might remember Winyo has twice been selected for the Radio France International Discoveries programme of 2010 and 2011. He went on to be the first runners up in 2010.

We take this chance to congratulate Winyo for first being selected and invited to apply for the mentorship programme, and on making it to the shortlist.
All the best in your meeting with Mr. Gil.