Makadem @ Sunfest, Ontario Canada.
Makadem
played his first of 3 shows at Canada's premier world music festival, Sunfest, in Ontario, Canada on Friday. The Ohanglaman is set to do 2 more shows on Saturday 9th and Sunday 10th.
Makadem will then travel to Montreal where he will play at the Nuits D´Afrique festival on the 12th of July 2011.
To keep up with Makadem on his tour, click on the link below for all his upcoming tour dates;
Makadem Tour Dates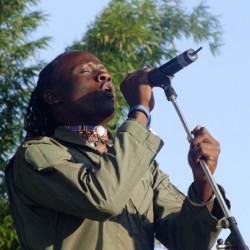 Winyo Top 10 Finalist for RFi Discoveries 2011
For a second time in as many years, Ketebul Music artist Winyo has been shortlisted as a top 10 finalist for the
RFi Discoveries
award. Last year, Winyo was a finalist and went on to be selected as the first runners up in a tightly contested competition that saw entries from Africa, the Caribbean, and Indian Ocean Islands.
Voting will soon be open and we would like to appeal to all friends and fans of Winyo and Ketebul Music to come out in large numbers in support of this talented artist.
Stay tuned for more updates.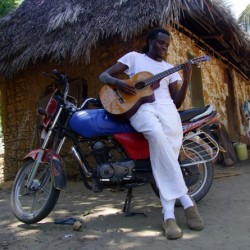 Winyo Performs in Romania CCF Lasi
One of the stops for Winyo during his European tour was the city of Lasi in Romania. Click on the link below to view some pictures that captured a few moments of the concert;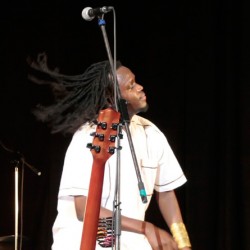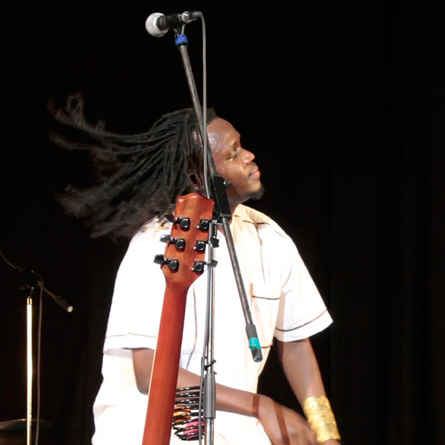 Winyo Releases Benga Blues in Europe
During his just concluded tour of Europe,
Winyo
released a special edition of his CD titled
Benga Blues
in 4 European countries. The Equation Musique tour that saw im perform in Italy, Germany, Romania and France was a unique opportunity for an international release of the CD which is set for it's official release in August of this year.
Ketebul Music and our partner Abubilla Music are currently mastering the CD that will be released both online and as hard copies.
Stay posted onto our website, facebook page and Winyo's facebook page for updates and details of the release date.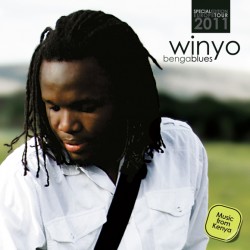 Ketebul Music Artists Nominated for East African Music Awards
We are proud to announce the nomination of two of our artists for awards in the premiere East African Music Awards (EMAs).
In a nominees unveiling ceremony that was last Saturday evening, Winyo was nominated for Best Male Artist in the afro fusion category, and the beautiful ladies of Gargar nominated for the Best Group in the afro fusion category..
The East African Music Awards (EMAs) will feature entries from 8 countries: Kenya, Uganda, Tanzania, Rwanda, Burundi, Ethiopia, and Sudan and The Democratic Republic Of Congo.
For more details on the EMAs please visit;
http://www.goldendreams.co.ke/emas/about.html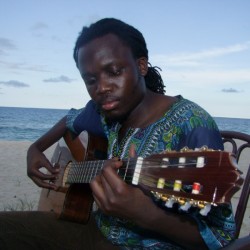 Ogoya Nengo (The priced one) Featured in The Standard
The Standard newspaper recently featured a story on Ogoya Nengo

in their Eve Woman magaazine.
To read more of this feature, please visit the link below.Ogoya Nengo: A music star at 70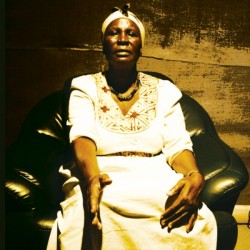 Kenny Young in Kenya
Award winning American producer, songwriter, musician and environmentalist Kenny Young spent the better half of last week at Ketebul Music recording material for his Africa project, assisted by Ketebul Music engineers.
Kenny Young is most famous as the co author of the song "Under the Boardwalk," co-written with Arthur Resnick and recorded by The Drifters in 1964 and for the Grammy Award winning song, "Ai No Corrida", among many other chart topping recordings. The list of artists he has worked with reads like a who is who list of the best there is: from The Rolling Stones to The Beach Boys, from Lenny Kravitz to Jay Z, from Quincy jones to the Jungle Brothers, just to mention but a few.
His Africa project will feature vocals by Wendy of Tusker Project Fame 1 and Christine Apondi among other Kenyan based artists. It will also feature performances by Kenyan traditional dance troupe, Zakale.
Makadem: The Ohanglaman Goes To Europe
Ketebul Music's premier artist Makadem the Ohangla Man continues to soar to greater heights. Lately, Europe seems to be his preferred destination for mega concerts.
His nordic tour will not only see him play at venues in Denmark and Sweden, but will also include Canada whre he will perform at the Festival Nuits d´Afrique in Montreal and Sumfest in Ontario.
Please visit Ohangla Man in Europe for dates and venues of Makadem's tour.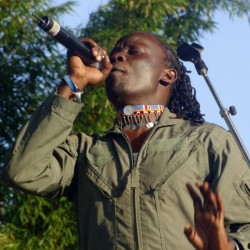 MAKADEM meets AL AGAMI & BEN BESIAKOV "Benga Beat Collective"
Makadem the Ohanglaman will share the stage with Danish based award winning hip hop artist Al Agami and reknowned pianist Ben Besiakov as a unique trio dubbed ' The Benga Beat Collective" while on tour in Denmark. Al Agami pioneered the Danish rap scene in the mid 80's and is still considered one of the most beloved live performers in the country. Al and Makadem shared the stage for the first time at Sauta Za Busara Music Festival in 2010.The Benga beat collective will perform during the months of July, October and November 2011 in a series of concerts scheduled to take place in Denmark, Sweden and Canada.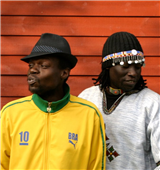 Makadem featured in The Star
In this article, Makadem talks about his performance at Point Noire Festival in Congo Brazzaville.
Read the article
here
.